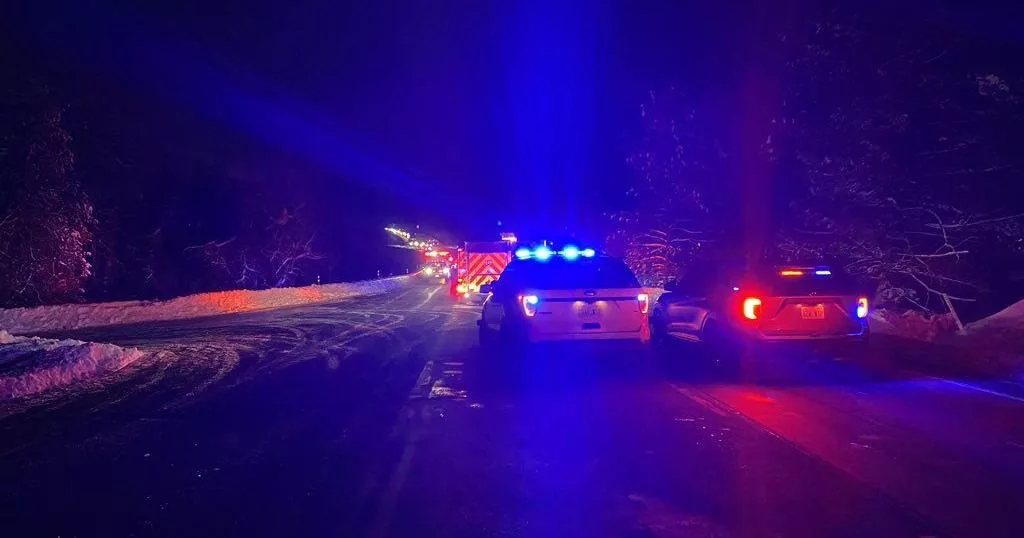 Source: Google News
SPOKANE – At around 4 p.m. Washington State Patrol Troopers were called to the scene of a 2 vehicle crash 10 miles north of Spokane. 
The first vehicle, a 2011 Jeep Wrangler driven by 17 year old Carson Penna of Spokane Washington was driving South on State Route 395. The second vehicle, a 1999 Subaru Legacy was was driven by 56 year old Paula Leclaire of Colville Washington. In the passenger seat of vehicle 2 was 26 year old Alexander Leclaire also from Colville Washington. 
The causing driver 17 year old Carson Penna drifted across the center line and struck the northbound vehicle head on. The driver of the second vehicle, 56 year old Paula Leclaire was pronounced dead at the scene. The passenger Alexander Leclaire was transported to a local hospital with injuries.
Negligent driving charges are being against the causing driver.