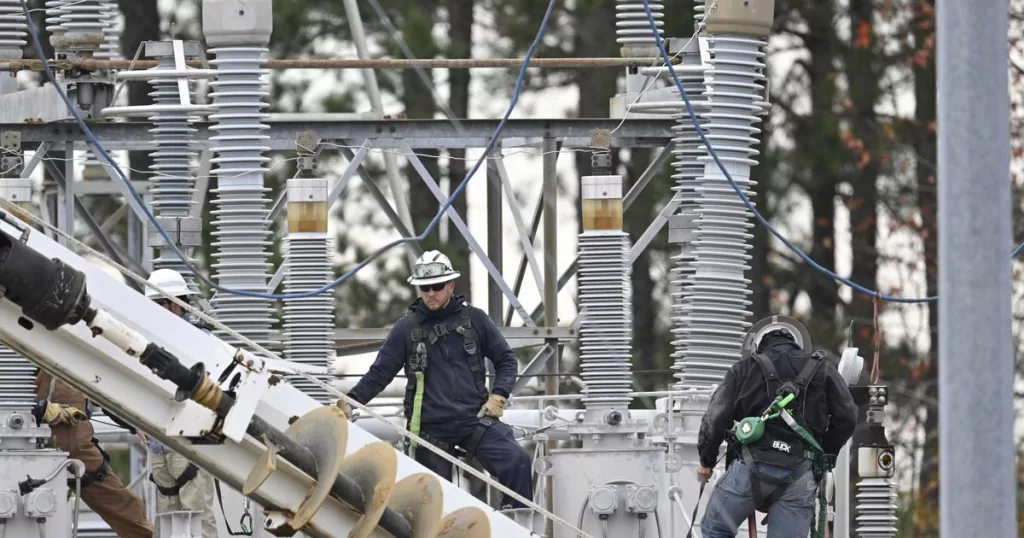 Source: Google News
Police are investigating the matter and said Monday morning that there are no suspects in custody at this time and that power has been restored to most homes.
The Sheriff's Office reported that vandalism started early Sunday morning. Police responded to a 5:36 a.m. call about a burglary at a Tacoma power substation near Frederickson and found nothing taken but discovered damaged equipment and a power outage in the surrounding area.
A second call came in that morning alerting officers of another burglary at a different Tacoma power substation near Spanaway, according to the Sheriff's Office. Officers found a similar situation: nothing was stolen, but damaged property and an outage.
In the late morning, the Sheriff's Office was made aware of a power outage that occurred earlier that morning at a Puget Sound Energy (PSE) facility that had been broken into and also vandalized.
On Monday, the Sheriff's Office reported a fourth attack at a PSE substation in Kapowsin. The attack occurred Christmas evening. Damages were said to have caused a fire.
Three weeks ago, a North Carolina power grid was vandalized, leaving around 45,000 people in Moore County without power. Two of the vandalized substations were damaged by gunfire. The attacks came a week after The Department of Homeland Security re-upped a January report on the increasing likelihood of attacks on the country's electrical power grid.