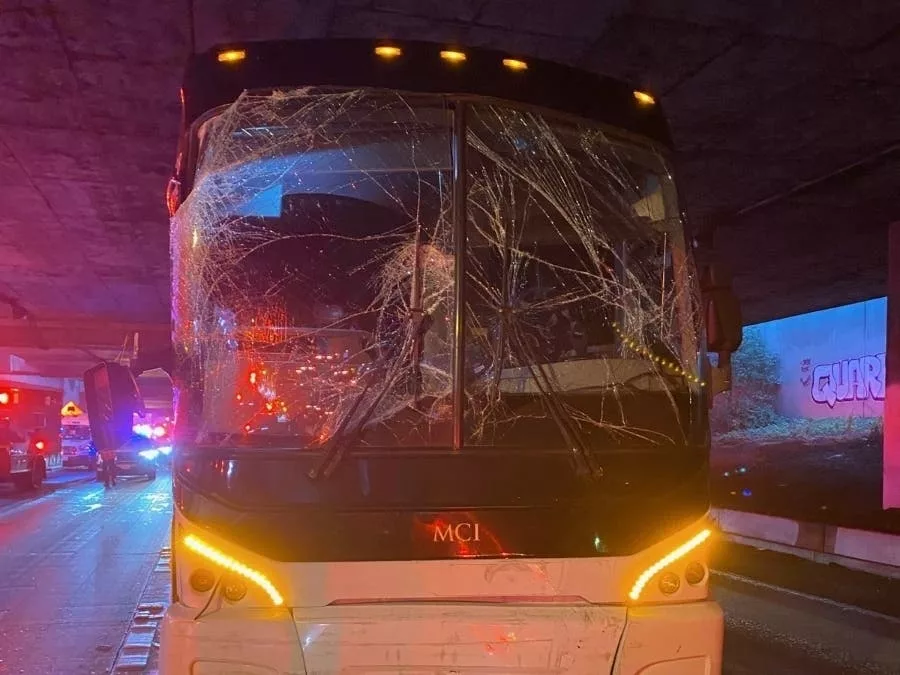 Source: Google News
SEATTLE — Two buses carrying military servicemembers were part of a serious crash Monday morning in the southbound express lanes of Interstate 5 in Seattle, injuring 18 people and sending 10 Navy personnel to Harborview Medical Center.
Washington State Patrol confirmed the crash just after 8:30 a.m. near exit 166 and said medics were rushing multiple patients to the hospital. A photo shared on social media showed one bus with a shattered windshield.
In an update shared an hour later, UW Medicine said seven men and three women were being treated for injuries at Harborview Medical Center's emergency department. The 10 patients were described as being in their 20s and 30s and listed in satisfactory condition. Eight other patients were treated at nearby hospitals.
WSP detectives will complete an investigation into the cause of the crash.