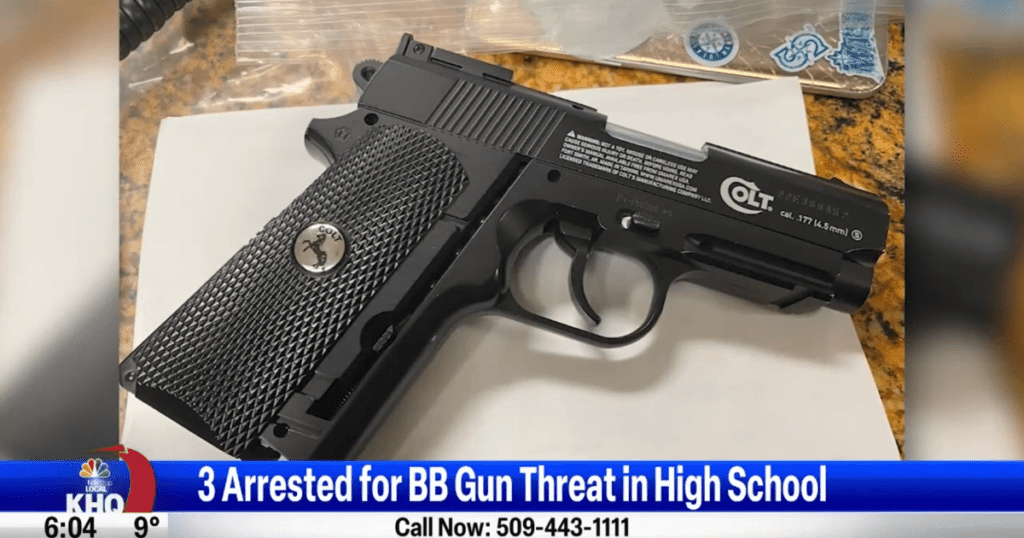 Source: NBC RightNow

MOSES LAKE, Wash.-
Officers with the Moses Lake Police Department responded to a weapons call at Moses Lake High School around 3 p.m. on November 28.
Two juvenile suspects who were suspended and should not have been on campus, and an 18-year-old adult suspect who was not enrolled at the school, entered the school illegally.
The three suspects found the victim in the school and threatened to kill them.
According to Moses Lake Police, the adult suspect then mimicked drawing a gun.
The victim ran to the school office and the suspects chased them.
The police were notified and the suspects ran from the school, but were quickly taken into custody.
A realistic-looking CO2 pistol was found on the 18-year-old suspect.
The three suspects were arrested on suspicion of multiple charges.
The investigation is ongoing as Police continue to collect video evidence and interview witnesses.