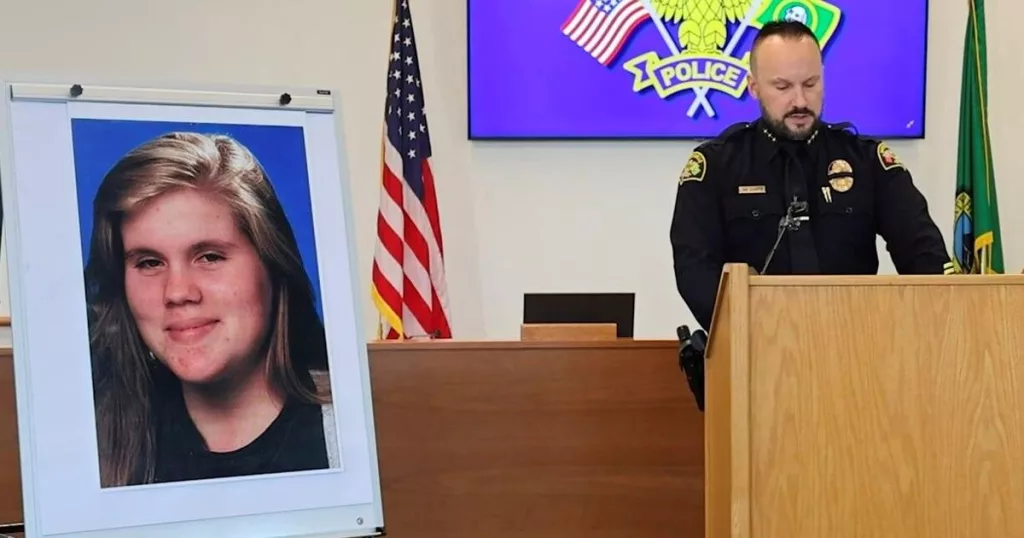 Source: Google News
SEATTLE – Attorney General Bob Ferguson announced Monday morning that his office's DNA forensic genetic genealogy program has now helped solve a 24-year-old cold case from Marysville, north of Seattle.
In 1988, 19-year-old Jennifer Brinkman was found dead inside her family's Marysville home. Despite the murder weapon – an axe – being left behind, the case went cold. On Monday, the Marysville Police Department announced the arrest of a 52-year-old Renton man. The man faces first-degree murder charges in Brinkman's case.
"I will continue to partner with law enforcement to solve cold cases, bring justice victims, and hold criminals accountable," Ferguson said.
"After the initial crime, regardless of how quickly the police solve it, many victims' families experience frustration and pain," said Marysville Police Department Chief Erik Scairpon. "You can imagine how many decades without answers would seek to aggravate these feelings. The same is true for our investigators. When I became the Police Chief in Marysville in September of 2020, I found a team that had not let the memory of Ms. Brinkman, nor her case, falter. Together we rest easier today knowing that we have performed our duty to our community, to Jennifer Brinkman, her family, and all who knew her."
The Attorney General's program provided $1,241.55 toward genetic genealogy testing in this case. The city of Marysville also provided funds for testing.
Ferguson's forensic genetic genealogy program has assisted with 31 cold case investigations to date. Three other cases have been solved with the assistance of this program so far, including:
A 2003 violent rape of a 17-year-old in McCleary, Wash.;
2003 and 2004 violent home invasion sexual assaults in Pullman, Wash.; and
A 1995 murder in Kitsap County.