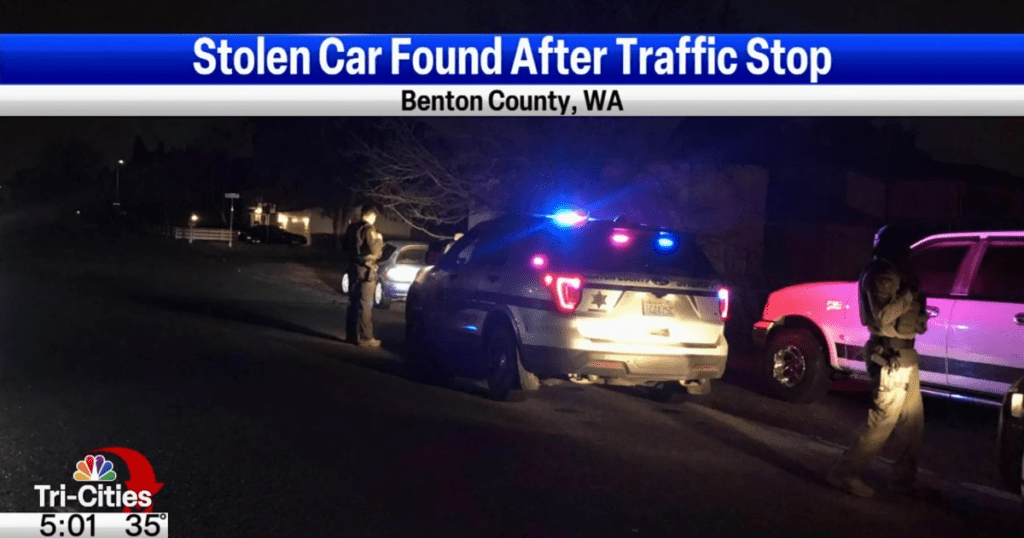 Source: NBC RightNow

KENNEWICK, Wash.-
Benton County Sheriff's Deputies stopped a car near the intersection of 1st and Kellogg in the early morning hours of November, 24.
The car appeared to have been freshly painted, including the license plate.
The registration for the car came back stolen out of Walla Walla.
Deputies questioned the driver and passenger of the car and it was determined that they had recently bought the car from someone in Oregon.
According to the Benton County Sheriff's Office, the driver and passenger were released after it was determined that they thought they had legitimately bought the car.
Walla Walla Police were told that the stolen car had been recovered and are now taking over the investigation.