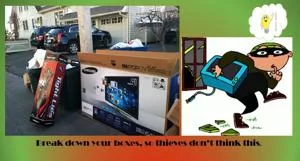 Source: NBC RightNow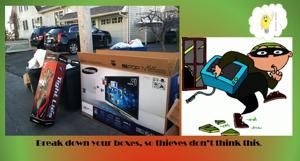 Wondering what to do with those big boxes your Christmas gifts came in?
You may want to think twice before dragging them to the curb on garbage or recycling day. Boxes for big products like TV's, electronics and toys can be a sign for burglars, essentially advertising what can be found in your house.
The Ellensburg Police Department encourages everyone to break down their boxes so that they can easily be taken to a recycling center or fit in a garbage can.
Police also encourage those who got large or valuable items for Christmas to write down the serial numbers in case of theft.