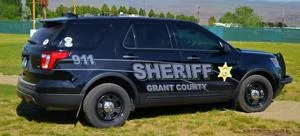 Source: NBC RightNow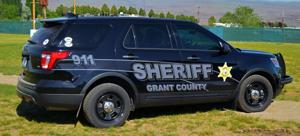 GRANT COUNTY, Wash.-
Around 1:30 a.m. on December 19 a driver swerved into oncoming traffic on road T5 and almost hit a Grant County Sheriff's vehicle.
The Deputy in the car drove off the road to avoid a head-on collision. After coming to a stop the Deputy observed the driver go through a stop sign.
The Deputy attempted to stop the driver on SR 243, but the vehicle kept going.
According to the Grant County Sheriff's Office the Deputy had reasonable suspicion of a DUI concerning the driver and began a pursuit.
On Road 24 SW the vehicle spun out and the driver fled on foot.
The Deputy chased the suspect, but lost sight of them. K9 Chewbacca was then brought in to track the suspect and they were soon found behind some bushes.
Chewbacca bit the suspect on the arm and held them until Deputies arrived and made the arrest.
The suspect, a 23-year-old male from Mattawa was treated for Chewbacca's bite and was then booked into the Grant County jail on suspicion of eluding and possession of a stolen vehicle.
The car the suspect was driving was reported stolen from the Tri-Cities area.