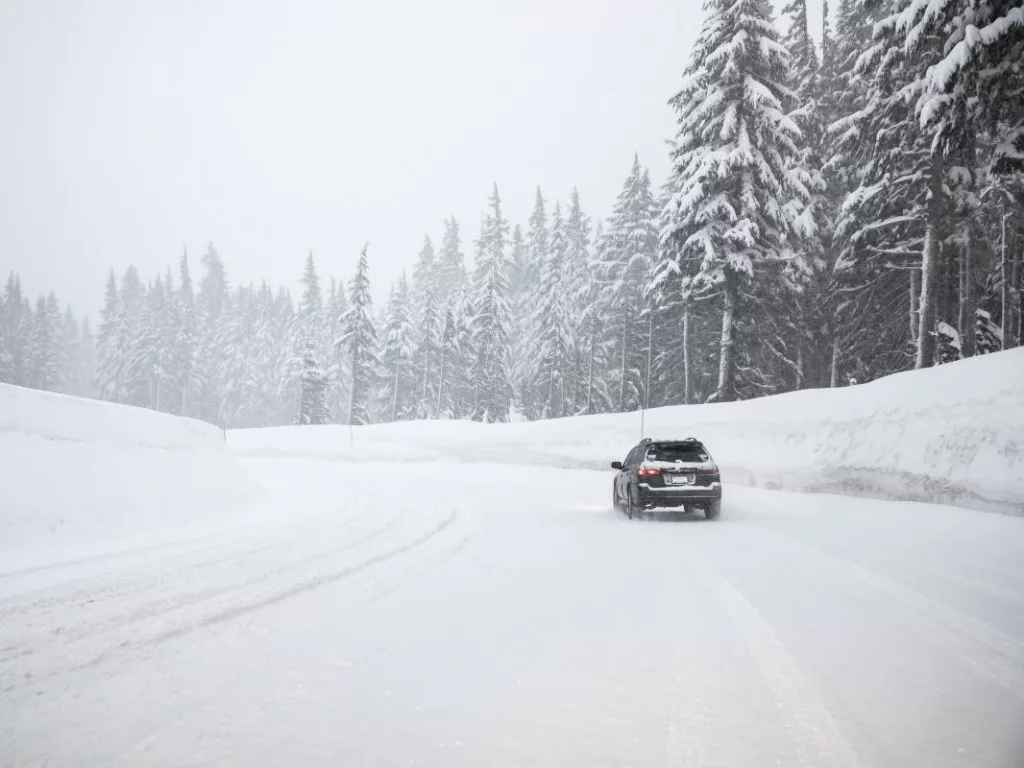 Source: Google News
SEATTLE — The last big holiday rush of 2022 is fast approaching, and more than 100 million Americans are expected to take trips over Christmas and New Year's Day. Travel firm AAA projects 112.7 million people will travel at least 50 miles by land, sea, and air between Dec. 23 and Jan. 2. That figure would make this holiday season the third-busiest for travel since AAA began tracking in 2000.
This year, both major holidays fall on weekends.
"This year, travel time will be extended due to Christmas Day and New Year's Day falling on Sundays," said Paula Twidale, AAA's senior vice president of travel. "With hybrid work schedules, we are seeing more people take long weekends to travel because they can work remotely at their destination and be more flexible with the days they depart and return."
The vast majority of travelers will travel by car to their holiday destinations, and estimates show this year will be on par with 2018. Airports will be busy, too. AAA projects a 14 percent increase in air travel, with 7.2 million Americans taking to the skies.
Locally, the Washington State Department of Transportation said drivers should expect congestion on major routes between Dec. 23 and Dec. 26. WSDOT released its Christmas travel maps this week, which chart peak traffic times along Interstate 5, Interstate 90 and Highway 2, based on historical trends.
---
On I-5, between Lacey and Tacoma, northbound drivers can expect elevated congestion on the Friday before Christmas Eve between the morning and early afternoon. Moderate to heavy traffic will pick up a bit on Christmas Day, with the Monday and after Christmas likely seeing the longest period of heavy traffic. Those headed south on I-5 should expect Friday and Monday to be the most difficult days.
For drivers heading over the Cascades, WSDOT expects eastbound traffic on Interstate 90 will start to pick up Thursday, Dec. 22, between North Bend and Cle Elum and build Friday. Typically, the highest congestion is seen between 10 a.m. and 1 p.m. on the day after Christmas. Westbound travelers can expect an easier go of things until Monday, Dec. 26, when heavy congestion is expected between noon and 4 p.m.
Winter weather may add another layer of uncertainty. While it's still too early for specific snow forecasts over Christmas, long-range outlooks favor wet weather returning over the last week of December as cold temperatures remain in place. According to the Seattle Weather Blog, snow may just come to the lowlands, too.
WSDOT encourages drivers to prepare their vehicles for winter weather, drive for the conditions and carefully follow posted chain requirements, to help keep everyone safe and reduce the chance for resulting crashes and pass closures.
"It takes just one reckless person driving too fast, under the influence or not following chain requirements to close a mountain pass for all of us," said Jim Andersen, WSDOT's winter program manager. "Our crews take great pride in their work and do everything in their power to keep roads open — but we need drivers and truckers to do their part and slow down."
WSDOT snow plows will also be deployed around the clock to clear and treat highways as needed.
"Just because you can't see a plow doesn't mean out hard-working men and women aren't out there," said James Morin, WSDOT's maintenance operations branch manager. "Plow trucks typically cover between 40 and 100 miles of roadway each, so if you are not seeing allow, it is most likyle because it is either ahead of you, behind you or on another route."
Here are a few resources for drivers:
Look up real-time travel conditions for state highways or ferry routes online using the WSDOT website or track it on the WSDOT mobile app.
Follow WSDOT's social media accounts, such as Twitter and Facebook for updates on potential crashes or road closures.
Pre-program 530 AM and 1610 AM to vehicle radios for highway advisory radio alerts.
Carry chains and other winter travel essentials.
Check the WSDOT mountain passes webpage for information on pass updates or the latest chain or traction tire requirements. The Washington State Patrol has more information about traction tire regulations and chain alternatives.
Leave extra time for holiday and winter travel, slow down, leave extra space between vehicles when driving on snow or ice and watch for bicyclists or those using crosswalks.
Sign up for area-specific news about road closures or incidents, whether close to home or areas that are part of holiday travel plans.
Travelers with a state ferry as part of their holiday itinerary should expect Friday and Saturday to be the busiest day in the stretch, but delays will be possible on all routes.