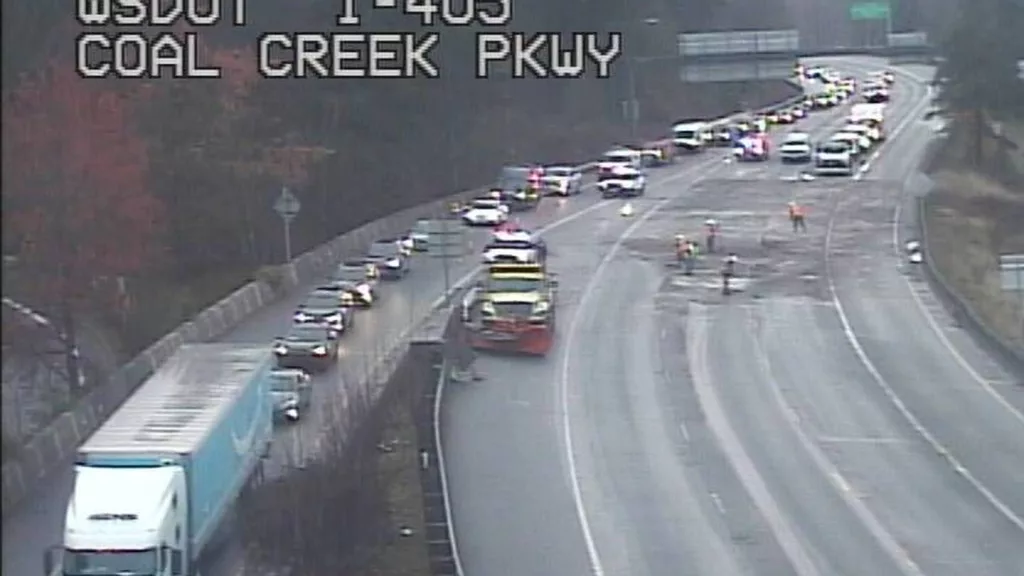 Source: Google News
A diesel spill blocked all lanes of northbound Interstate 405 at Coal Creek Parkway on Sunday morning, the Washington State Department of Transportation announced.
WSDOT first tweeted about the incident at 3:40 a.m. Around 6:30 a.m., a Washington State Patrol trooper confirmed that the incident was a diesel spill.
At 7:19 a.m., WSDOT said crews were at the scene but cleanup of the incident was "expected to take a while."
At 1:13 p.m., WSP said that the right two lanes had reopened, but the left two would remain closed for several more hours.
The right two lanes are now open. The left two lanes will remain closed for several more hours for continued clean up. Use caution through the area. CK

— Trooper Rick Johnson (@wspd2pio) December 11, 2022
Update 3: on NB I-405 at Coal Creek Pkwy, crews are still working hard to reopen the roadway.

We know these extended closures are frustrating and disrupt your travels. We appreciate your patience as crews work as quickly & safely as possible. https://t.co/EBF38g2vIx

— WSDOT Traffic (@wsdot_traffic) December 11, 2022
On I-405 northbound at Coal Creek Pkwy there is an incident blocking all lanes.

— WSDOT Traffic (@wsdot_traffic) December 11, 2022
©2022 Cox Media Group