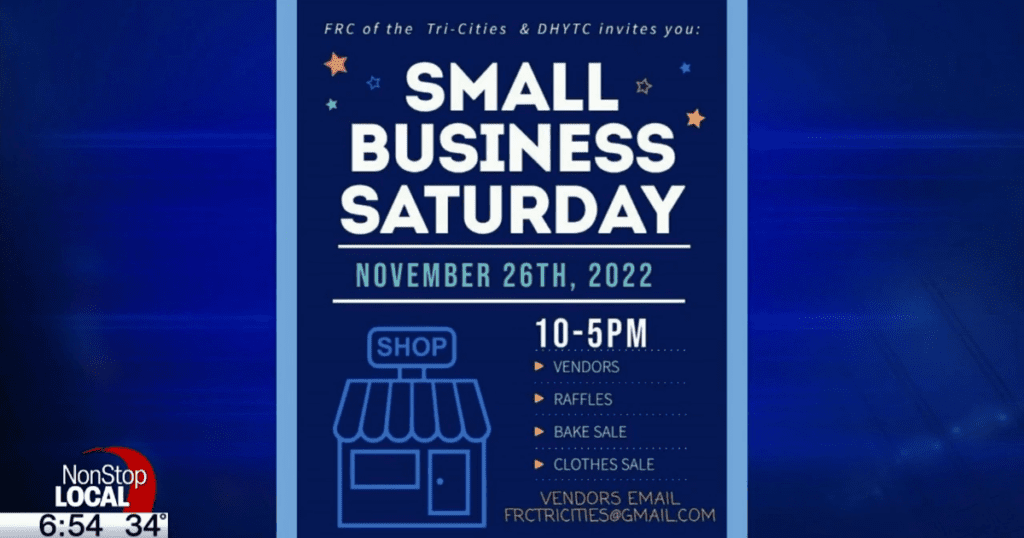 Source: NBC RightNow

KENNEWICK, Wash.-
Holiday weekend shoppers can head to Historic Downtown Kennewick for small business Saturday from 10 a.m. to 5 p.m. on November, 26.
Downtown shops will be open, vendors will be set up, and there will be raffles, and even a bake sale at the all-day shopping event sponsored by the Family Resource Center.
The day gives the community a chance to show their support for local business and save some money at the same time.
"We can't offer the best deals all the time but when you shop with a small business you're supporting that business and their families, you're not supporting, you know, a millionaire getting another yacht," one of the owners of Dragon Fire and Goblin Smith, Misty Gibson said. 
Small Business Saturday has been celebrated for over ten years and was started more nationally when the  U.S. Small Business Administration Partnered with American Express for the event according to the U.S. Small Business Administration website.
If you're looking for a small business near you this map shows registered small businesses and can check your area by zip code.