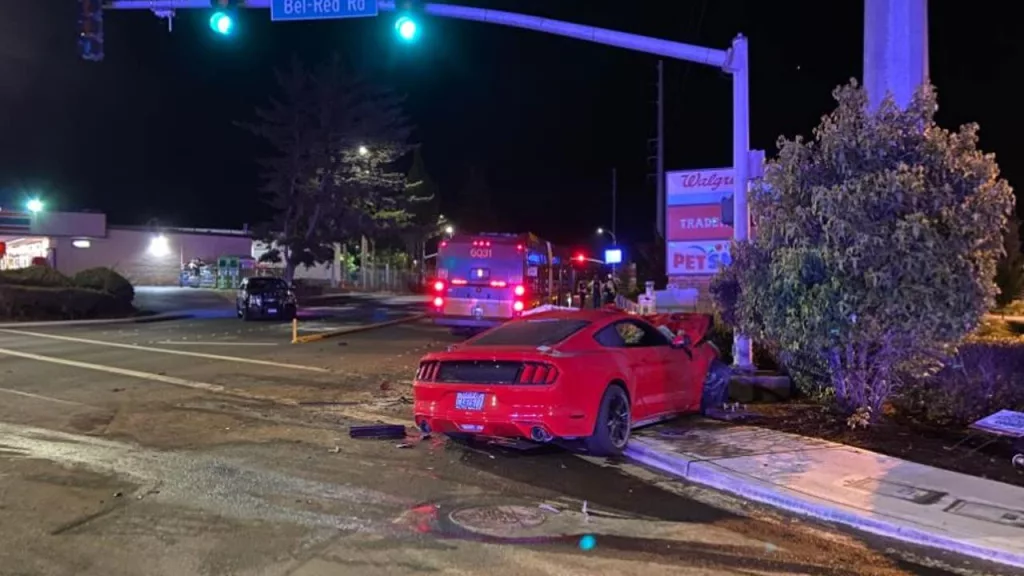 Source: Google News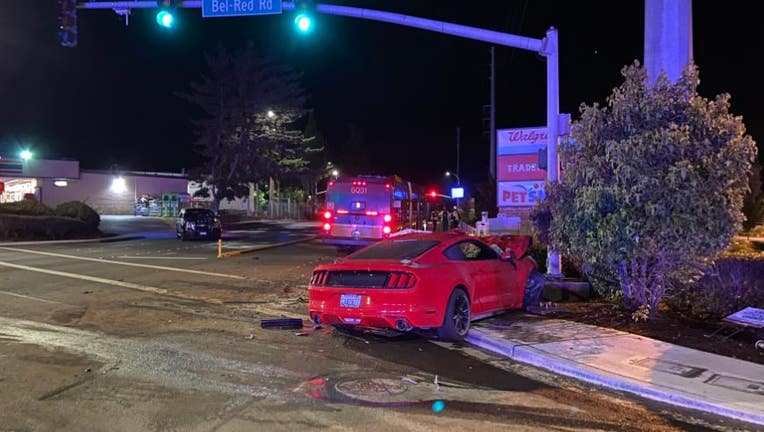 BELLEVUE, Wash. – A suspected DUI driver was arrested after smashing into a Bellevue Metro bus, sending five passengers to the hospital early Saturday morning.
According to the Bellevue Police Department (BPD), the 25-year-old driver fled from police when they tried to pull him over for suspected driving under the influence just after midnight. When the pursuit reached the corner of Bel-Red Rd. and NE 24th St., the driver slammed his red Ford Mustang into the side of a city bus.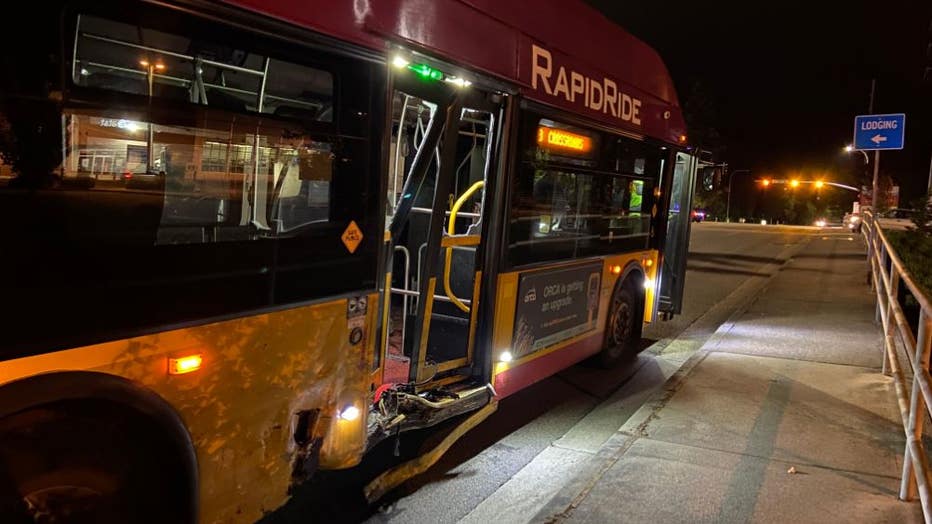 (Bellevue Police Department)
Authorities say five people riding the bus during the crash were taken to a nearby hospital with minor injuries. 
The driver, who also had minor injuries, was handcuffed on scene and arrested for DUI. 
RELATED: Sedro-Woolley woman arrested for DUI twice in the same week
RELATED: Driver arrested for DUI after slamming into a state trooper in Federal Way
According to the Washington State Patrol, anyone who sees someone who appears to be driving under the influence of alcohol or drugs is urged to call 911 immediately.