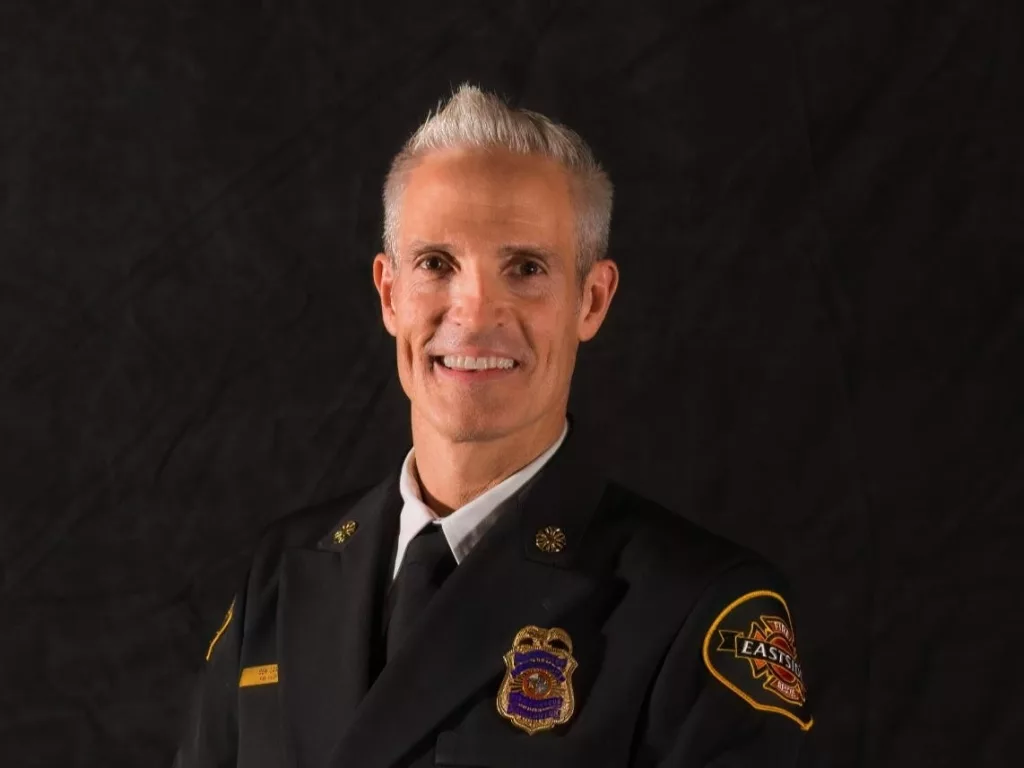 Source: Google News
ISSAQUAH, WA — Eastside Fire & Rescue this week appointed a longtime department veteran as the agency's new permanent chief. Ben Lane started his 31-year career as a volunteer firefighter in Woodinville before joining what was then Fire District 10.
In the years since, he earned a bachelor's degree in fire administration and served in multiple leadership roles, including in the operations, fire prevention, emergency management, building facilities, training, and health and safety divisions.
Lane's ascension to the top job marks the first time in department history that a firefighter has worked their way all the way through the ranks to the chief's office.
Find out what's happening in Sammamish-Issaquah
with free, real-time updates from Patch.
"I have always challenged myself to step through doors of opportunity," Lane said in a statement Thursday. "My position might have changed, but my priority is the same as when I was a firefighter: deliver the highest level of service to the best of my abilities."
Lane replaces Jeff Clark, who served as the Eastside fire chief for the last six years and as interim chief on Mercer Island for the last two years.
Find out what's happening in Sammamish-Issaquah
with free, real-time updates from Patch.
"I have thoroughly enjoyed my time serving the communities within Eastside over the past several years," Clark said. "Working with the highly compassionate and dedicated staff at EF&R has been the highlight of my career; I am confident in their continued success."
Eastside Fire & Rescue's jurisdiction includes the cities of Issaquah, Sammamish, North Bend, Carnation, Preston and Woodinville, along with May Valley, Wildnerness Rim and Tiger Mountain. The department's 188 personnel respond to 14,000 calls each year on average.
---
Get more local news delivered straight to your inbox. Sign up for free Patch newsletters and alerts.
To request removal of your name from an arrest report, submit these required items to [email protected]
The rules of replying:
Be respectful. This is a space for friendly local discussions. No racist, discriminatory, vulgar or threatening language will be tolerated.
Be transparent. Use your real name, and back up your claims.
Keep it local and relevant. Make sure your replies stay on topic.
Review the Patch Community Guidelines.