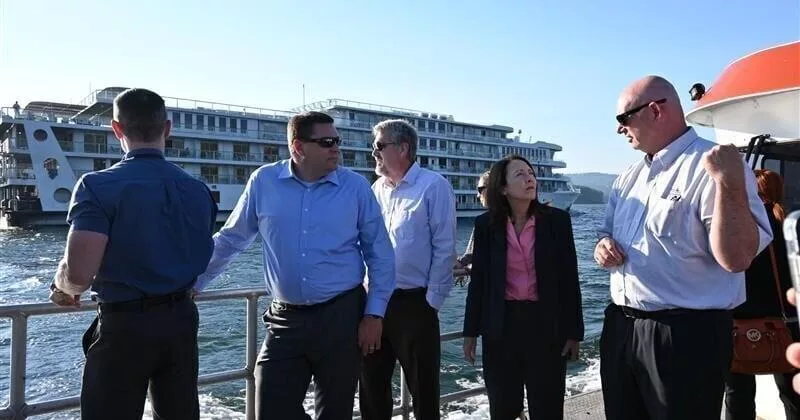 Source: Google News
Seven projects in Cowlitz County will move ahead next year after receiving millions of dollars in the federal budget.
More than a dozen projects in Southwest Washington were approved for funding in the final version of the $1.7 trillion bill, passed late last week, after receiving support by Rep. Jaime Herrera Beutler and Sens. Maria Cantwell and Patty Murray.
The budget includes newly resurfaced Congressionally directed spending, or earmarks, which allows federal lawmakers to request funding for projects at home, but were temporarily banned in 2011 after concerns over abuse of the practice.
The federal spending bill for 2023 passed the Senate on Thursday and the House of Representatives Friday, and was sent to President Joe Biden to sign.
The largest local project funded by the bill is $5.5 million to the city of Longview for safety improvements and construction along Columbia Heights Road. Cowlitz 911 will receive $2.18 million for equipment upgrades to replace outdated radio microwaves and expand the reach of the county's communications system for first responders.
The U.S. Army Corps of Engineers received funding for a pair of high-profile projects: $900,000 to improve turning basins in the Columbia River near the Port of Longview and the Port of Kalama.
The Corps received an additional $856,000 to manage sediment from the Mount St. Helens eruption in the Cowlitz River and Toutle River.
Millions requested by lawmakers to fund road, river projects in Cowlitz County
Other local projects that were funded in the bill include $1.5 million for the city of Longview to replace one of its master pumps in the water system, $762,000 to expand the Cowlitz Indian Tribe's behavioral health clinic, and $215,000 for a police de-escalation training simulator that will be used by the Longview Police Department and agencies across the county.
Herrera Beutler was one of nine Republicans who voted for the federal spending bill Friday, in one of her final acts representing the 3rd District.
Kalama, Longview ports team up to consider whether to add, deepen Columbia River turning basins
"Her job was to make life better in this region, and she's leaving her position on a strong note of getting results in this end-of-year government operations bill," Casey Bowman from Herrera Beutler's office said.
Cantwell's office said the projects she supported in Southwest Washington received a total of $14.98 million in the final omnibus budget. More than 60 projects across the state that Cantwell supported received funding.
Brennen Kauffman is the government and politics reporter for the Daily News, covering topics from city council debates to Congressional races. He can be reached for story ideas at 360-577-7828.