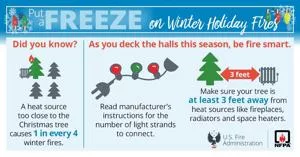 Source: NBC RightNow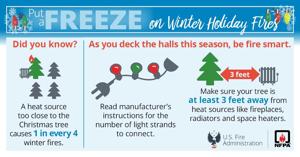 YAKIMA, Wash.-
Decorating for the holidays mean putting up the bright lights around the Christmas tree, lighting up the fire and getting warm.
However, it's still important to remember being safe when doing so.
According to the Yakima Fire Department, 1 in every 4 fires during the holidays is because of a heat source being too close to a Christmas Tree. 
So before you decorate, remember to read the manual for the lights and other decorations. 
Most importantly, keep your Christmas tree 3ft. away from heat sources like a fireplace, space heater and radiator.