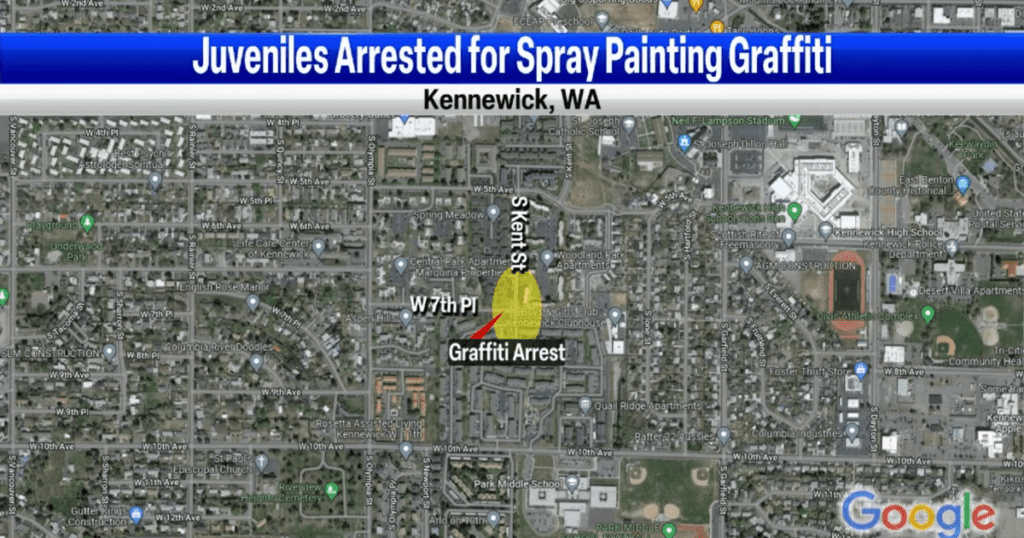 Source: NBC RightNow

KENNEWICK, Wash.-
Around 1:30 p.m. on December 13 Kennewick Police responded to a report of a group of juveniles spraying graffiti on multiple structures in the area of West 7th Place and Kent Street.
When Officers contacted the juvenile spray painters one of them ran away. 
Additional KPD units quickly caught the juvenile who ran and probable cause for arrest was developed.
The two juvenile suspects were booked into the Benton County Juvenile Justice Center on suspicion of Malicious Mischief 3rd Degree and Obstruction.