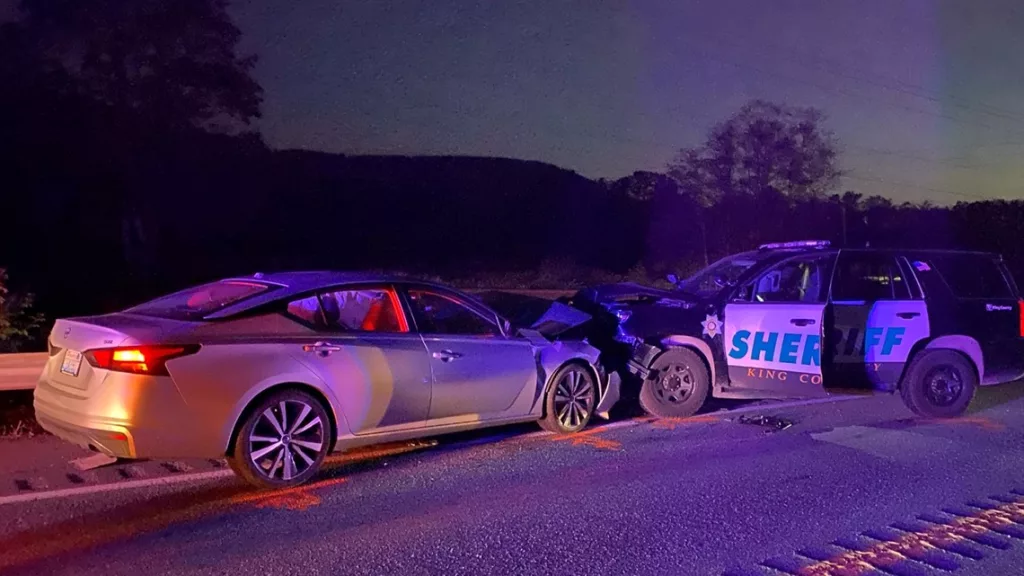 Source: Google News
MONROE, Wash. — A King County deputy sustained serious injuries in a head-on collision east of Monroe Wednesday night. 
The crash took place on U.S. Highway 2 near milepost 19 just after 8 p.m. The Washington State Patrol said a 46-year-old male driver was traveling westbound on U.S. 2, while a 21-year-old female deputy was in her patrol vehicle along eastbound U.S. 2. 
Officials said the suspect's vehicle crossed the roadway's center line and struck the deputy vehicle head-on, sending both drivers to Evergreen Hospital Monroe. 
The driver of the other vehicle is in custody for driving under the influence, officials said.
The road was shut down for about two hours while the crash was investigated, according to the Washington State Department of Transportation.
This is a developing story. Check back for updates.