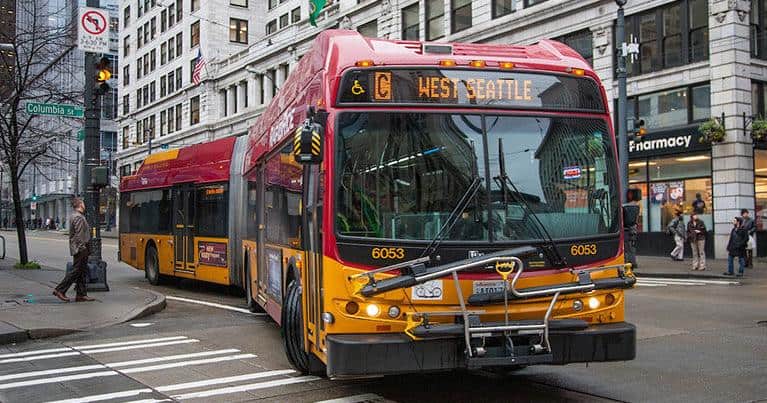 Source: Google News
(The Center Square) – King County Metro has suspended over 10 of its bus routes this week due to a manufacturing issue in the steering system of a number of buses.
The county typically runs 11,000 weekday trips through its bus routes. However, the manufacturing issues have caused 126 buses out of the 1,500-vehicle fleet to be out of service.
As many as 18 bus routes were suspended this week. As of Dec. 9, 12 bus routes are not in service. 
The manufacturing issue did not lead to any accidents or injuries, according to the county.
King County Metro inspected all its buses to ensure all vehicles in service were able to perform safely.
The affected buses were made by the Canadian-based manufacturer New Flyer. The company is also working with the county to provide electric-powered buses for King County Metro as part of the county's goal to have its entire bus fleet produce zero emissions by 2035. 
The Center Square previously reported that the price per electric bus was approximately $925,000 apiece for two 40-foot buses, and $1.3 million for one 60-foot bus, according to King County figures. King County Metro expects to purchase 120 more battery-electric buses in 2024.
Along with providing bus services throughout the county, the Metro also provides bus, paratransit, vanpool and water taxi services to residents, along with operating Seattle Streetcar, Sound Transit Link light rail, and Sound Transit Express bus services.
King County Metro did not provide a timeline for when the affected buses will be running again.