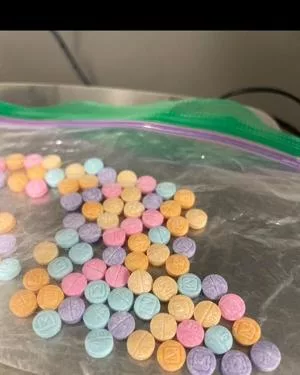 Source: NBC RightNow


PASCO, Wash. — The Pasco Police Department responded to Taqueria El Sazon on December 3 following reports of a disturbance.
A 35-year-old from Kennewick was reportedly upset he didn't get a soda with his food. He threw his food on the ground, pushed an employee and walked to his truck in the parking lot, according to PPD. After, he went back inside Taqueria El Sazon and continued to cause a scene.
Officers noted a gun inside the man's truck after witnesses reported he was armed. PPD noted the 35-year-old has been convicted for felony methamphetamine distribution, leaving him unable to own a gun.
PPD was granted a search warrant for the man's truck. The gun was recovered by police, but then officers found seven grams of methamphetamine and 13 grams of rainbow fentanyl pills, according to PPD.
The man was reportedly arrested on several felony charges and booked into the Franklin County Jail.