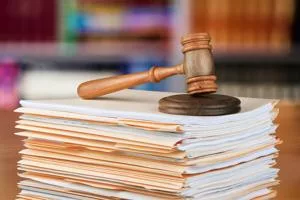 Source: NBC RightNow


YAKIMA, Wash. — A 34-year-old man was convicted of numerous charges, including child rape, in the Yakima County Superior Court and sentenced to a minimum of 80 years for the crimes related to a home invasion and assault case from 2018, according to a press release from Yakima County Prosecutor Joe Brusic. 
The home invasion occurred in January 2018 at a home in Yakima. That night, police reported that a stranger had broken into the home and tied the grandmother up with tape. Officers then confirmed a 12-year-old had been raped at knifepoint by the intruder. The child's grandmother and 16-year-old sister rushed the intruder during the sexual assault, fighting him for the knife. According to Brusic's press release, the intruder was stabbed in the chest and ran away, leaving both minors with cuts from the fight. 
Officers with the Yakima Police Department found a suspect, Daniel Arnold, hiding outside a home not far from the home invasion and sexual assault. He had rolled himself into a carpet on someone's back porch, according to the release. Arnold was taken into custody. 
"This terrible and tragic case will long live in our memories," said Brusic. "May the young ladies and their grandma move on, in some way, and lead fantastic lives to show the defendant and to our county that they will achieve success despite this evil perpetrated upon them." 
Arnold was held in custody for almost five years as he awaited trial and results. He was found guilty of eight charges after a bench trial on November 1, 2022, according to the press release. He was convicted of first-degree rape with a deadly weapon, second-degree child rape with a deadly weapon, first-degree burglary with a deadly weapon with sexual motivation, three counts of first-degree kidnapping with a deadly weapon and sexual motivation and two counts of second-degree assault with a deadly weapon and sexual motivation. 
Court documents regarding the case detail another sexual assault in Yakima County from 2010 that went unsolved until Arnold was identified in this case. His DNA from the home invasion and rape was a match to a previously unknown suspect. The match led to Arnold's first-degree rape charge. 
Arnold appeared in court for sentencing on December 12, 2022. In total, he must serve a minimum of 960 months in prison. 
"This was one of the worst sexual assault crimes I, and the Yakima County Prosecutor's office, have ever been associated with in our careers," said Brusic. "This court indicated this as well when Judge Swan said it was one of the most depraved crimes he had seen. The heinous nature and cruelty of this home invasion rape of a 12-year girl shocked the conscience of Yakima County. Simply, this defendant deserved every month of incarceration that he received from the court."