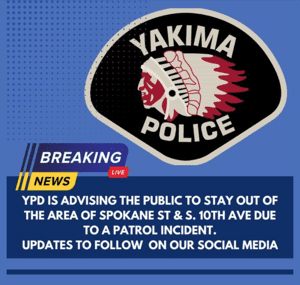 Source: NBC RightNow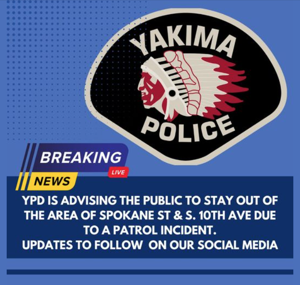 YAKIMA, Wash.-
Officers with the Yakima Police Department responded to a call of a male suspect pointing a gun at neighbors and passing cars in the area of South 10th and Spokane Street.
According to the YPD, when Officers arrived the suspect pointed a gun at them too.
The suspect then barricaded himself in a shed behind a house.
Yakima Patrol Officers and the SWAT team responded and arrested the suspect without further incident on suspicion of 2nd degree assault.
The YPD is investigating the incident, but after the initial investigation it is believed that the suspect was suffering a mental health crisis, or was under the influence.
According to the YPD there were no injuries reported to Officers or the suspect and there is no ongoing threat to the public.
11-29-22. 9:07 a.m.
Yakima Police are asking drivers and the public to avoid the area of Spokane Street and S. 10th Avenue due to a patrol incident.
This is a developing story, which means information could change. We are working to report timely and accurate information as we get it.