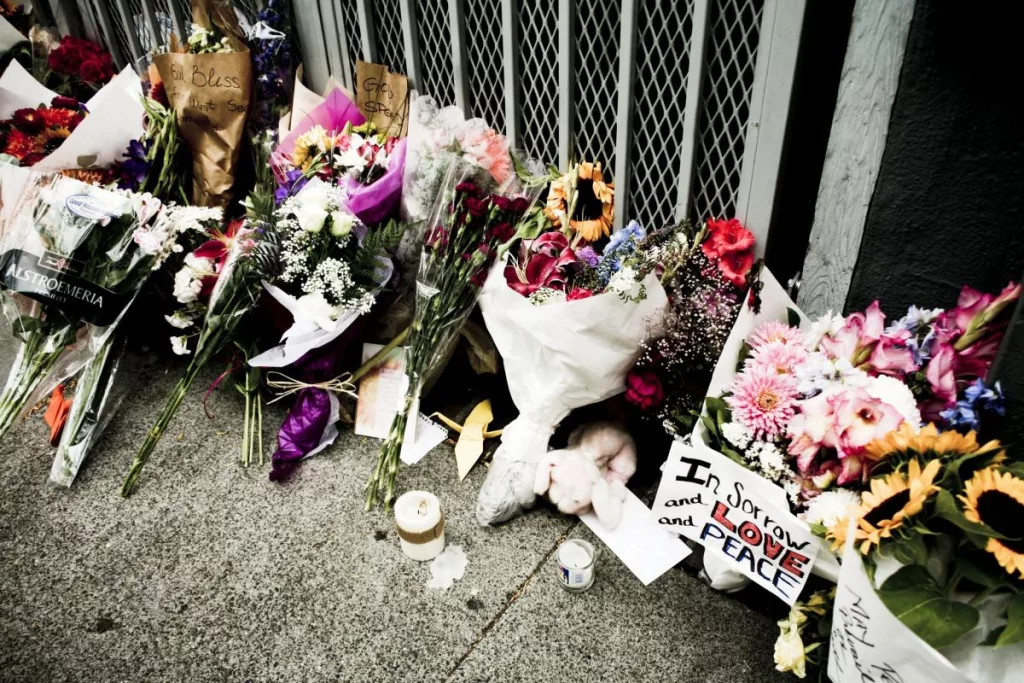 Source: Google News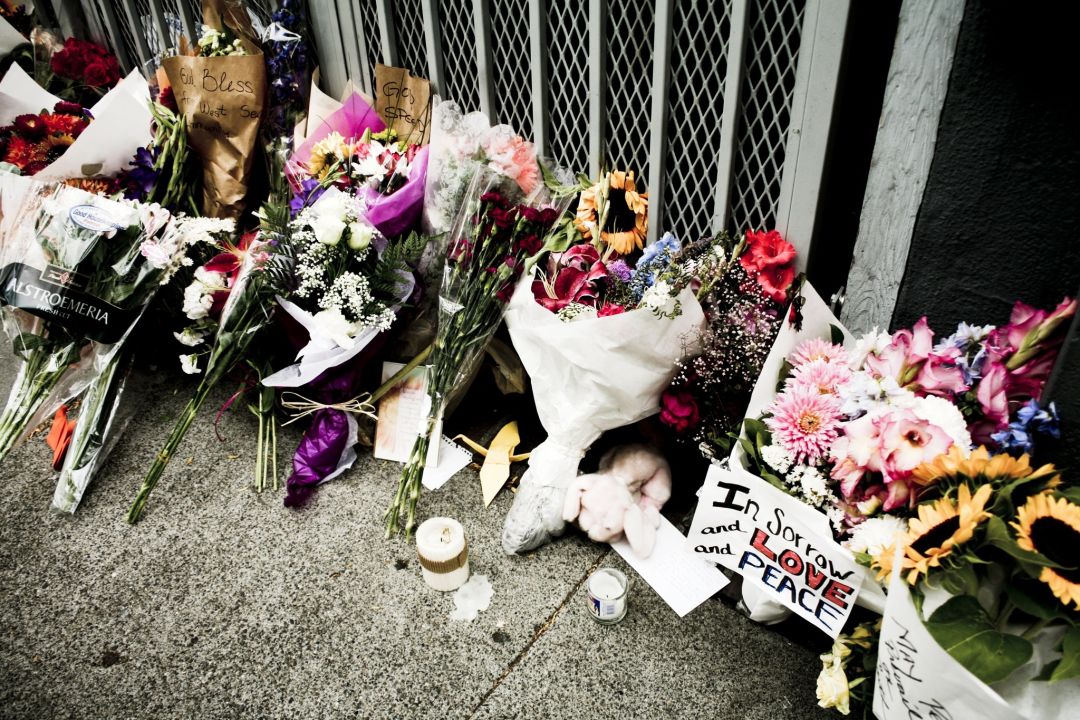 We know the places forever marred by gun violence: Sandy Hook, Columbine, Buffalo, Aurora, Pulse, Parkland, Las Vegas, Uvalde. The victims were murdered at a grocery store, a music festival, a movie theater, a nightclub, school.
Everytown for Gun Safety, the nation's largest gun violence prevention organization, has been keeping a grim count of mass shootings like these—incidents in which four or more people are shot and killed, not including the shooter—since 2009. It's an effort to remind the public that this is far too commonplace and can happen anywhere.
Our state has recently passed a slate of legislation aimed at preventing gun violence, including background checks on all gun sales and an extreme risk prevention order, which allows family members and law enforcement to ask the court to temporarily restrict an individual's access to guns. According to Everytown, Washington now ranks ninth in the country for gun law strength. 
Still in the past 12 years, our state has had 10 mass shootings—the sixth most out of all the states behind only California, Texas, Florida, Ohio, and Illinois—and several other notable incidents of gun violence. 
Tacoma
October 21, 2021 | 4 killed
A 22-year-old man shot four people at a home in Tacoma's Salishan neighborhood. Killed were a 22-year-old man, his 22-year-old girlfriend, the man's 42-year-old sister, and her 19-year-old son. The shooter was later arrested.
White Swan
June 8, 2019 | 5 killed, 2 wounded
Two brothers shot and killed five people at a home on the Yakama Nation Reservation. The suspects then held a teenager at gunpoint, demanding a getaway car. The teen escaped, and the two perpetrators were later arrested.
Seabeck
January 27, 2017 | 4 killed
Three members of the Careaga family, including two 16-year-old boys, were found dead in their home. They had been shot and the house later set on fire. Two days later, the remains of the father were found in a burned-out truck on a rural tree farm. Investigators believe he had been kidnapped and taken to a separate location before being killed. Three men were arrested for the murders in June 2022.
Burlington
September 23, 2016 | 5 killed
The 20-year-old perpetrator randomly targeted individuals at a Macy's department store in Cascade Mall. A Mount Vernon high school sophomore, a Boeing employee, a probation officer and her 95-year-old mother, and a Macy's makeup artist were killed. The shooter was arrested the following day and later hanged himself in jail.
Belfair
February 26, 2016 | 4 killed 
A 51-year-old man shot his wife and her kids before calling police and shooting himself. Killed were his wife, her 16-year-old son, her 18-year-old son, and a neighbor. The woman's 12-year-old daughter escaped physically unharmed.
Marysville
October 24, 2014 | 4 killed, 1 wounded
A 15-year-old freshman at Marysville Pilchuck High School invited his friends to have lunch with him in the school cafeteria, where he shot them before killing himself. The victims were all 14 or 15 years old.
Federal Way
April 21, 2013 | 4 killed
A 28-year-old man killed his live-in girlfriend then shot three men around the apartment complex, including a neighbor who was attempting to call 911. Police later killed the suspect during the attempted arrest.
Seattle
May 30, 2012 | 5 killed, 1 wounded
A 40-year-old man who had been previously thrown out of Cafe Racer shot several patrons and the restaurant's chef, later also killing a woman outside of Town Hall in a carjacking. The shooter later killed himself.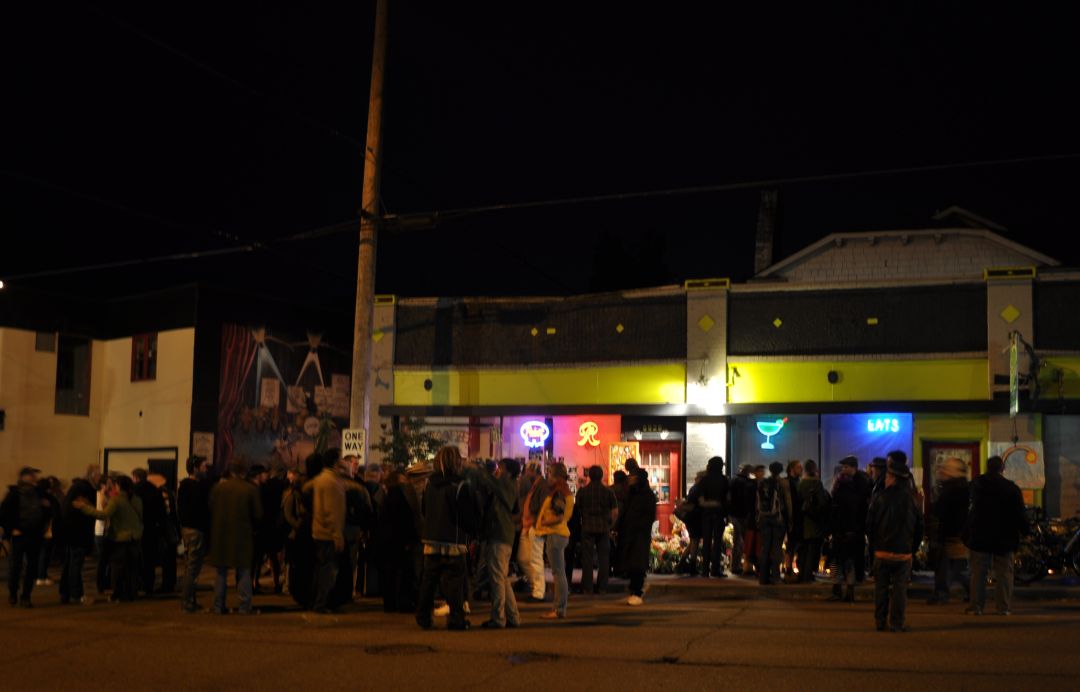 Lakewood
November 29, 2009 | 4 killed
A 37-year-old man killed four police officers at a coffee shop while they sat at a table prior to their shift. The perpetrator evaded authorities for two days before he was shot and killed by a police officer in Seattle on December 1.
Graham
April 4, 2009 | 5 killed
A 34-year-old man killed his five children at their home after a dispute with his wife. He later drove to Auburn—police believe he was searching for his wife—where he killed himself. The children were aged seven through 16.
Other notable incidents
Although they don't meet the definition of a "mass shooting," several other gun-related incidents have rocked our community.
On June 5, 2014, a 27-year-old man traveled to Seattle Pacific University, where he killed a 19-year-old man and wounded a 22-year-old woman. He was later tackled by a student, arrested, and sentenced to 112 years in prison.
On July 28, 2006, a 30-year-old man entered the Belltown office of the Jewish Federation of Greater Seattle, holding a 14-year-old at gunpoint to gain access through the security doors. Inside he shot six employees, aged 23 to 58, killing one woman. One of the victims was also five months pregnant. The perpetrator surrendered to police and was sentenced to life without parole, plus 120 years.
---
What you can do
Donate. There are several organizations dedicated to gun violence prevention, including Everytown for Gun Safety, Sandy Hook Promise, Brady United, Moms Demand Action, Students Demand Action, and locally, Alliance for Gun Responsibility. 
Educate yourself. Learn how to file an extreme risk protection order, plus how and where to safely store a gun. Teach your children what to do if they find a gun and talk to them about gun safety.
Act. Volunteer with the local chapter of a gun violence prevention organization, contact your local and national elected officials and urge them to pass commonsense gun laws, and raise awareness about gun violence in your community.