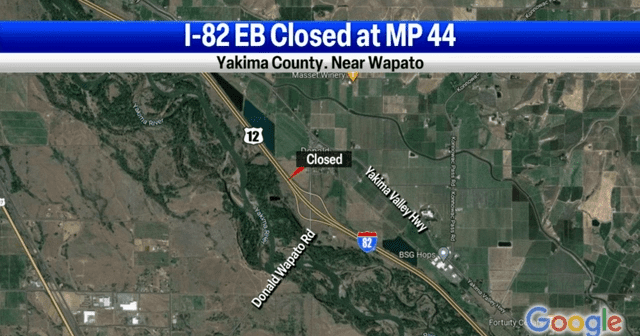 Source: NBC RightNow
YAKIMA, Wash.-
UPDATE. 12-27-22.
9 a.m.
According to the WSP eastbound lanes of I-82 remain closed at milepost 44 in Yakima County.
7:18 a.m.
The Washington State Patrol (WSP) is in the process of closing the eastbound lanes of I-82 at milepost 44.
According to WSP Trooper Thorson there are multiple cars off the road at milepost 47 due to icy conditions in the area.
A detour is in place directing traffic to the Yakima Valley Highway.