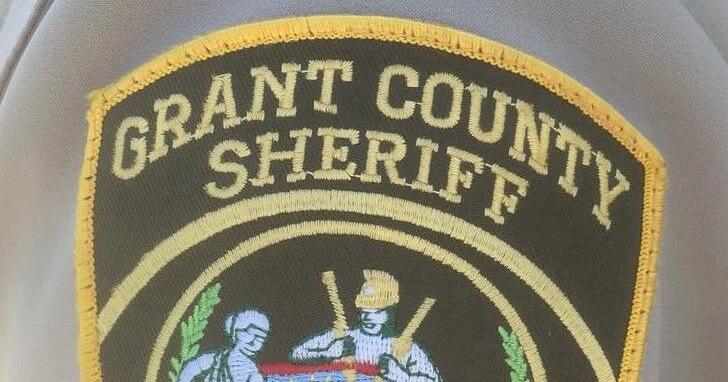 Source: Google News
GRANT COUNTY – Over the past several days, seven men were arrested in Grant County as part of a 'Net Nanny' operation identifying individuals allegedly involved in the sexual abuse and exploitation of children. The multi-day operation involved the Washington State Patrol (WSP), local Grant County law enforcement agencies and several partner agencies.
The names of the individuals arrested during the operation include:
19-year-old Abraham Calderon, Moses Lake
39-year-old Omar Ivan Macinas-Garza, Grandview
21-year-old Fulgencio Ramos, Quincy
20-year-old Robert Jefffrey Bancroft, Marysville
44-year-old Joshua Kenneth Leonard, Omak
29-year-old Jerardo Ramon Reyes, Moses Lake
27-year-old Mason Pilling, Moses Lake
According to a release from the Washington State Patrol, cases will be reviewed by the Grant County Prosecuting Attorney's Office to determine whether or what criminal charges should be filed.
Grant County Prosecutor Kevin McCrae stated, "The Grant County Prosecutor's Office was proud to partner with various State, Federal and local Grant County law enforcement agencies in the first post-Covid Net Nanny Operation in the State. These law enforcement agencies are sending a clear message that the exploitation and abuse of children will not be tolerated. This is a message we proudly support. Individuals who abuse and steal the innocence of children, in person or online, are some of the most heinous and despicable crimes we deal with. The Grant County Prosecutor's Office will continue to support these operations to ensure the safety of children in our community."
Spearheaded by the WSP's Missing and Exploited Children Task Force (MECTF), a total of 301 arrests have been made and 31 children have been rescued across the state since the original operation in August of 2015. 
Operation Net Nanny is a proactive sting operation which utilizes common adult dating websites like Craigslist as well as Social Media Dating Apps including: SKOUT, Badoo, Tinder, Whisper, OkCupid, Grindr, Scruff, Grizzly, Plenty of Fish, Book of Matches, MeetMe and others
"While the internet is a powerful tool for us all, criminals using it to target our communities' necessitates a need for this type of proactive investigations by our law enforcement troopers and partners in order to combat these horrible crimes," says WSP Chief John R. Batiste. "This operation is aimed at protecting our vulnerable children and making our communities safer."
The success of the operation was thanks to the collaborative effort involving more than 80 dedicated law enforcement officers, agents, and staff. Those agencies involved include: Grant County Prosecutor's Office; Homeland Security Investigations; Moses Lake Police Department; Grant County Sheriff's Office; Othello Police Department; Grant County Tactical Response Team; Inter Narcotics Enforcement Team; Washington State Patrol; Quincy Police Department; Tacoma Police Department; Federal Bureau of Investigation; Kennewick Police Department; Spokane Police Department.