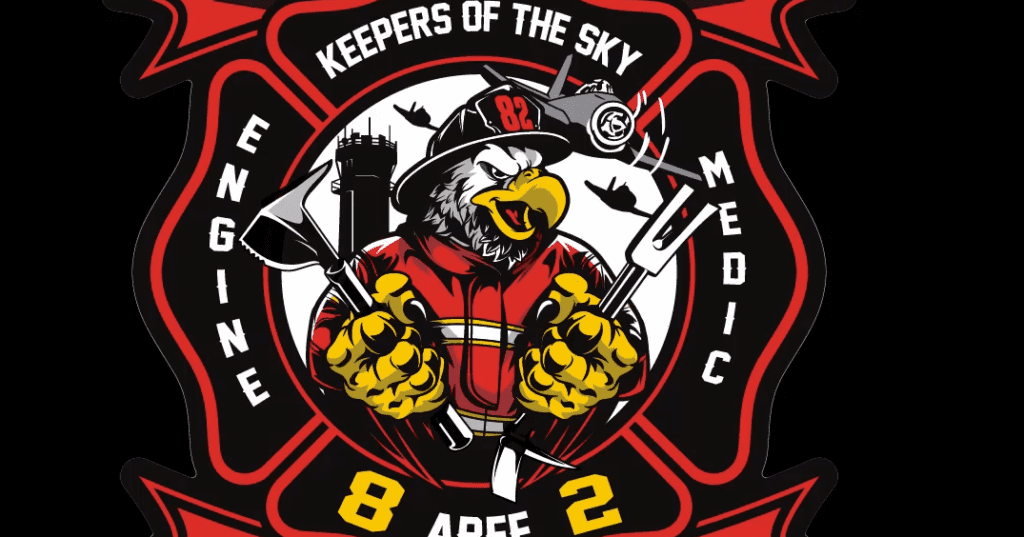 Source: Google News
PASCO, Wash. — The Pasco Fire Department has designed a new logo for Station 82, which is near the Tri-Cities Airport. Station 82 is home to an engine, a medic unit, a tactical tender and two ARFF trucks. 
The new logo features multiple homages to the rich history of the airport. In World War II, the airport was the Naval Air Station Pasco. P52 Mustangs were on the naval base patch at the time, and are featured on the logo. 
Behind the feature firefighting Bald Eagle, there is imagery of the current Pasco Airport tower. 
The Pasco Fire Department has six collectible chips being distributed. Anyone who collects all six will win a "special prize" in the fall. All you have to do is ask a Pasco Firefighter for a chip when you see them in public. Crews at Station 82 already have a special station-specific chip ready to pass out.