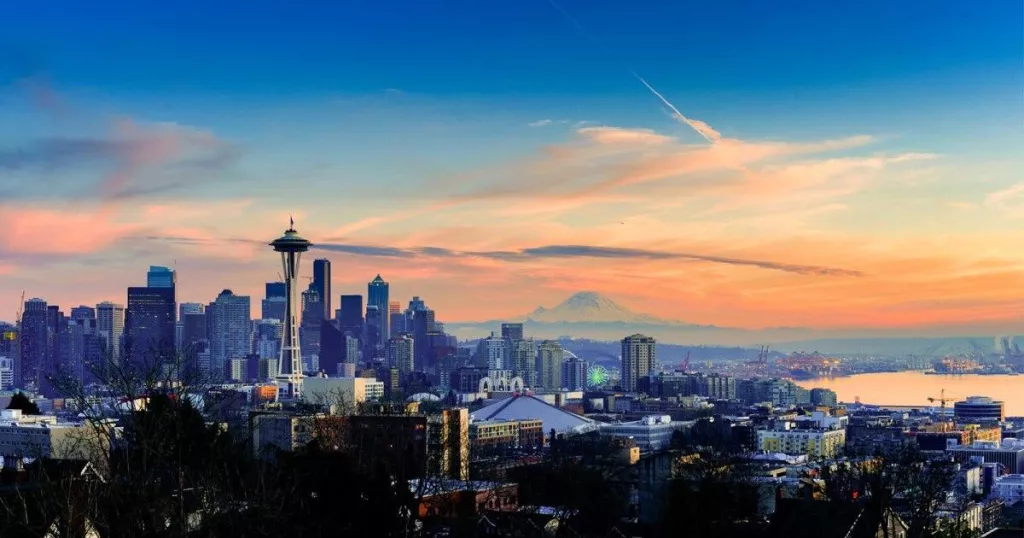 Source: Google News
(The Center Square) – The Seattle City Council has passed the final 2023-24 biennium budget totaling $7.4 billion by a 6 to 3 vote.
The budget process this year faced a grim economic forecast, with city officials projecting a net $9.4 million decrease in the general fund and a net $4.5 million decrease in the city's Sweetened Beverage Tax, in addition to a $64 million drop in real estate excise tax collections.
The projected tax stream decrease added to the operating budget deficit of $141 million in 2023 and $152 million in 2024. Facing this, the Seattle Budget Committee rescheduled the budget process and the balancing package was developed less than two weeks afterwards.
The Center Square previously reported on some notable areas of spending in this budget. These includes $500 million being allocated to affordable housing, which is a 400% increase in funding toward the initiative since 2016. 
The Seattle Police Department's budget went from $355 million in 2022 to $370 million in 2023. Two out of the three votes against the budget came from Councilmembers Sara Nelson and Alex Pederson who did so due to the final budget package eliminating 80 out of about 240 unfilled positions in the police department.
"I cannot in good conscience endorse a final budget that I believe fails to learn from recent policy mistakes on public safety and falls short on public safety for a third year in a row," Pederson said in the council meeting on Tuesday.
Fellow Councilmember Lisa Herbold countered Pederson's claim saying that the council has now fully funded the department's hiring budget for three years in a row.
"I feel like this conversation we're having actually hurts retention and it hurts hiring," Herbold added.
Currently, over 400 officers have left the police department or retired since 2020. Seattle Mayor Bruce Harrell had set a goal of filling 120 of those vacancies next year with new hires. However, the department also expects to lose another 105 officers in that time. The adopted city budget provides more than $4 million for the department's hiring and retention program.
Councilmember Kshama Sawant also voted against the final budget. She cited increased burdens on working class people from the budget while big businesses like Amazon were left unaffected.
"Every year [Seattle city councilmembers] have a story…a refusal to stand up for what ordinary people actually need, making improvements at the margins while leaving an endemic crisis unaddressed and patting themselves on the back for a job well done," Sawant said.
Sawant added that due to aligning herself as a socialist, she has voted against every budget since she took office in 2014.
The passed budget aligned with Harrell's original proposed spending on public safety and affordable housing. He attributed the joint effort between his office and Budget Committee Chair Teresa Mosqueda's office in setting a new standard for transparency and teamwork in establishing the biennium budget. 
"We will further demonstrate our One Seattle approach – uniting around our common values toward making Seattle a safer and more equitable city for all," Harrell said in a statement.