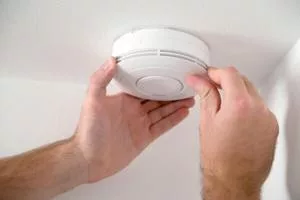 Source: NBC RightNow


KENNEWICK, Wash.-
On Saturday, December 10, the Kennewick Fire Department (KFD) and the American Red Cross are partnering to "Sound the Alarm" for a smoke alarm installation day.
The KFD and Red Cross will be at the Tri-Cities RV Park at 7322 W. Bonnie Avenue in Kennewick at 11 a.m. to install smoke alarms for residents.
According to a KFD press release, over the past three years the department and the Red Cross have teamed up on smoke alarm installation campaigns in at-risk neighborhoods throughout Kennewick.
This year Gesa Credit Union provided the KFD with $5,000 in donations to purchase smoke alarms.
The KFD has responded to three separate fire incidents at the Tri-Cities RV Park this fall.
On November 12, 8-year-old Naomi Quetzalli was killed in a fire and her 14-year-old brother, Lotar Jaciel is still at Harborview Medical Center.