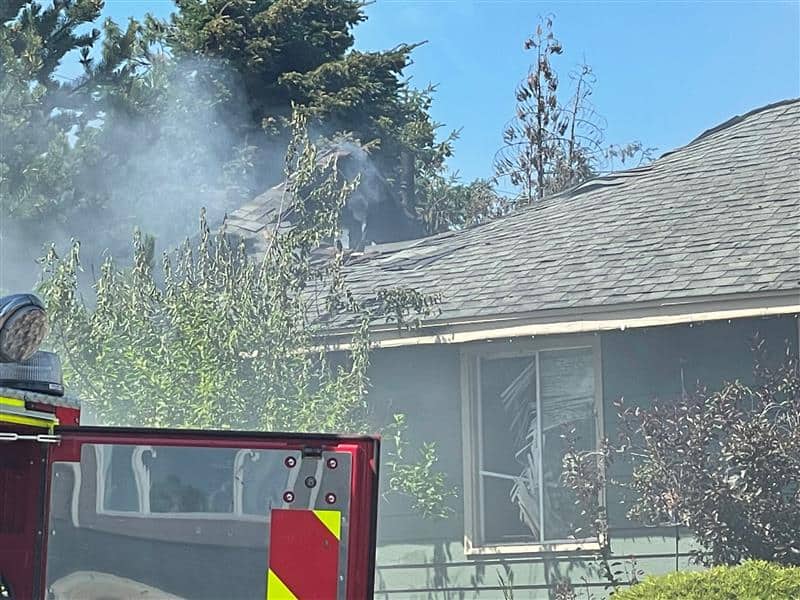 Source: Google News
SPOKANE, Wash. — The Spokane Fire Department responded to a structure fire at 3428 W. 5th Avenue just north of Sunset Hill.
Crews responded to the scene at 12:45 p.m. on Sunday. Forty-nine firefighters responded to the scene and controlled the fire.
A second alarm was called to replace firefighters who were wearing down due to the heat. Two firefighters went down and were treated for minor heat-related illnesses.
The battalion chief said two children were in the house when the fire broke out. Everyone in the home escaped safely.
No one else was injured outside of the firefighter who suffered from heat exhaustion. Everyone got out of the house safely before SFD arrived to the scene.
A crew from the Department of Natural Resources responded to the scene, as the fire from the house sparked a small brush fire in the area on the BNSF trail.
Rail traffic was stopped for a short period of time.
The cause of the fire is still under investigation. The house had significant damage, totaling an estimated dollar loss of $250,000.