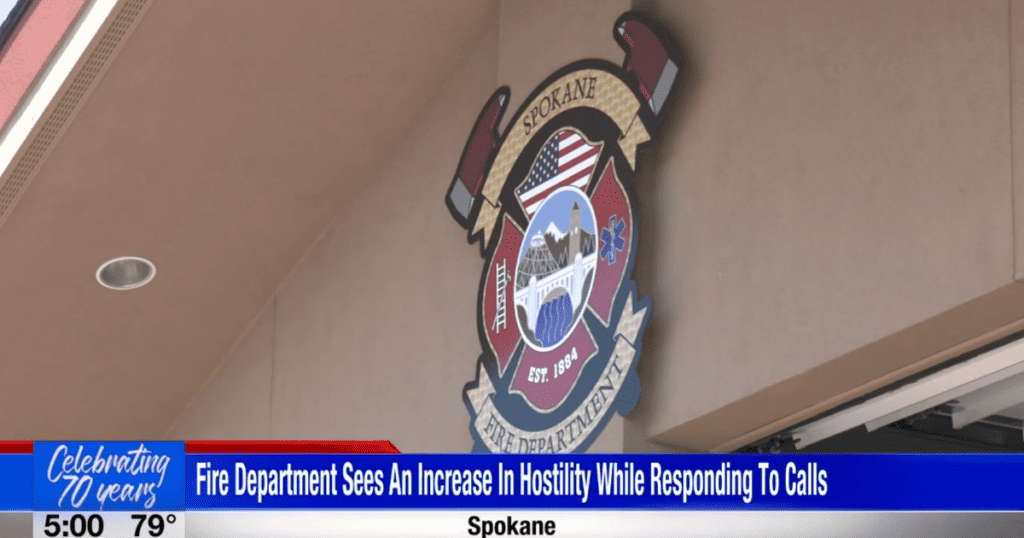 Source: Google News
SPOKANE, Wash. – The Spokane Fire Department (SFD) said their firefighters are dealing with an increase in hostility while responding to calls all around the city.
Spokane Fire Chief Brian Schaeffer said their firefighters have gotten yelled at, threatened, have had objects thrown at them and even been physically assaulted while on scene.
Schaeffer said it's changed how they've responded to calls.
"It's moved beyond concerning," Schaeffer said. "It's become a threat that we talk about, that we plan for."
Schaeffer said it happens at every type of call–including fires–but that crews face hostility more frequently at calls involving drug overdoses or someone experiencing a mental health crisis.
"Our firefighters are presented with situations that are much more dangerous," Schaeffer said "The people that we're being sent to help are being more unpredictable."
Lt. Steve Jones has been a firefighter for over 25 years.
"It's a whole different ball game from when I first came on the job a long time ago," said Jones. "How do you save that person's life while dealing with hostility? That takes my focus [away] from assisting the crew or doing CPR, whatever we have to do. Now we're trying to figure out if the scene's safe, that's one of our first priorities."
"Oftentimes one person is charged with or responsible for watching the backs of everybody else," Schaeffer said. "Everyone has their head on a swivel."
Jones said he hasn't been physically assaulted, but he has been threatened.
"We've had people almost ram our firetruck because they were so mad that we told them to put out their giant bonfire in their backyard," Jones said.
Schaeffer said he's been punched while responding to a scene.
"I've been assaulted by a patient at 2nd Ave and Division, rolling around in traffic trying to prevent that person from getting run over," Schaeffer said. "Certainly they weren't in the right state to accept any help, and became violent very quickly."
The fire department doesn't have concrete data on how many times this has happened yet, but that's something Schaeffer hopes to track in the future.
"The EMS and fire volume is so high that we don't have a lot of time to do a lot of follow up. Everything is just call, to call to call," Schaeffer said.
Schaeffer said the department is looking at ways for dispatchers to get more information about a situation before crews arrive–one of several potential measures SFD is looking into to mitigate the issue.
"Also the engineering that we put into protecting our people: whether or not we need to add another layer of protection like body armor and helmets like our rescue task force members have," Schaeffer said.
Schaeffer said he's not sure what the ultimate solution to the issue is, but added whatever it might be will take a collaborative, multi-agency effort and a community-wide conversation on how to move forward.