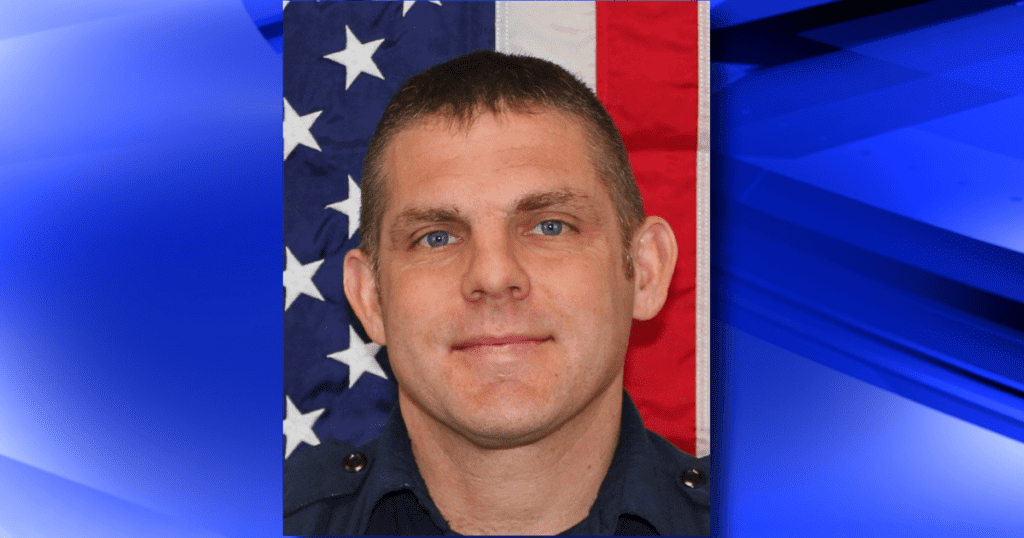 Source: Google News
SPOKANE VALLEY, Wash. – The Spokane Valley Fire Department (SVFD) said 53-year-old Dan Patterson, the firefighter who went into cardiac arrest after a 24-hour shift in July, has died.
"Today, his strong heart fell silent, and the next steps in caring for Dan and his family have begun," SVFD Chief Frank Soto said. 
Last Updated: Aug. 4 at 8 p.m.
Spokane Valley Fire Department (SVFD) shares today that veteran firefighter and engineer, 53-year-old Dan Patterson, will not recover following a cardiac arrest on Thursday, July 21. 
SVFD says Patterson finished a 24-hour shift and headed out for a run after. 
"Firefighter Patterson believed in keeping himself fit for duty and would often head out for a run after completing his regular shift," explains SVFD. "This day was no different, and after his shift at Station 6 where he was working as an out-of-class Engineer, he drove to Station 2 and went out for his regular run routine."
His family stated on a GoFundMe page that Patterson began to feel unwell near the end of his route and called his wife to let her know he was headed back to Station 2. 
Patterson was able to make it back to the entrance of Station 2, where he went into cardiac arrest and collapsed. Crew members located him at the front door and immediately began resuscitative efforts. SVFD states they were able to regain a pulse, and Patterson was transported to Sacred Heart, where he has remained on life support.
"Family, friends, and members of the Spokane Valley Fire Department have stood by his side, hoping for a recovery from this tragic and unexpected event," shares SFVD in the update.
On Saturday, July 30, neurological exam results showed he would not recover. 
"However, this will not be the end of Firefighter Patterson's service," says the release. "Firefighter Patterson is an organ donor, and the family will be honoring his wishes to give to others once again."
Patterson joined SVFD in April 2009, and he has been known for his exemplary service and strong work ethic ever since. While off-duty in 2014, Patterson was out on a run and saw a young child in distress in the Spokane River and jumped in to rescue her without hesitation. For this, he was recognized with the SVFD Lifesaving Medal. 
SVFD says Patterson will be honored with the Line of Duty Death Funeral Protocol. 
When a donor match is found, his family and firefighters in full uniform will gather at his bedside and drape him in an American flag. He will be escorted to surgery for the organ donation procedure, after which the flag will be laid over him again. A cortege of firefighters will remain with Patterson as he is brought to the funeral home.
Details about the funeral and official procession schedule will come in a release following Firefighter Patterson's passing. 
"His work ethic, his care for his family and others, and his passion for making sure the people in his life knew he loved them will remain with us all," says SVFD Fire Chief Frank Soto, Jr. "I ask that you all hug each other more and tell the people everyday in your life that they are important to you. Dan would have wanted that from all of us."