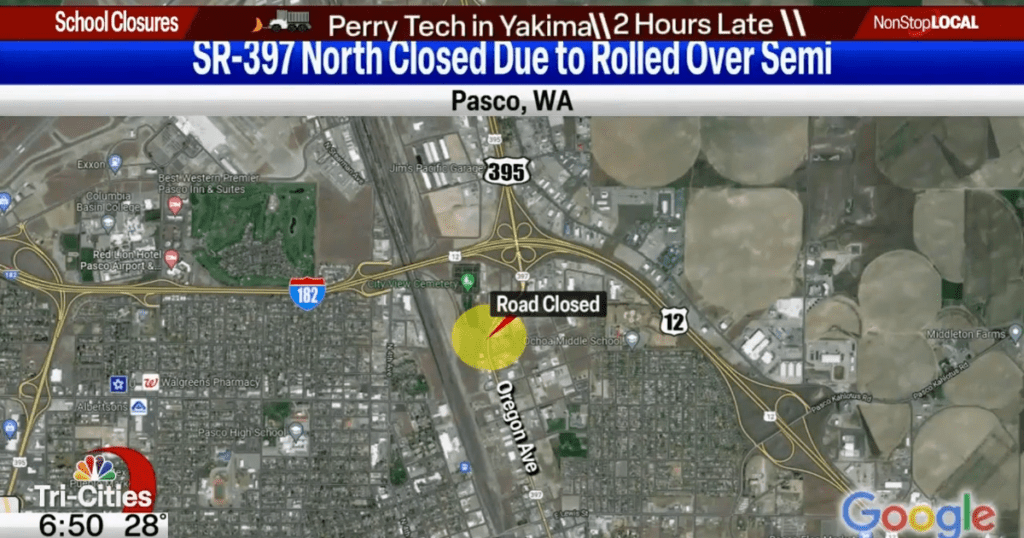 Source: NBC RightNow

FRANKLIN COUNTY, Wash.-
Northbound lanes of SR 397 are currently blocked after a semi-truck and trailer rollover near 397 and James Street.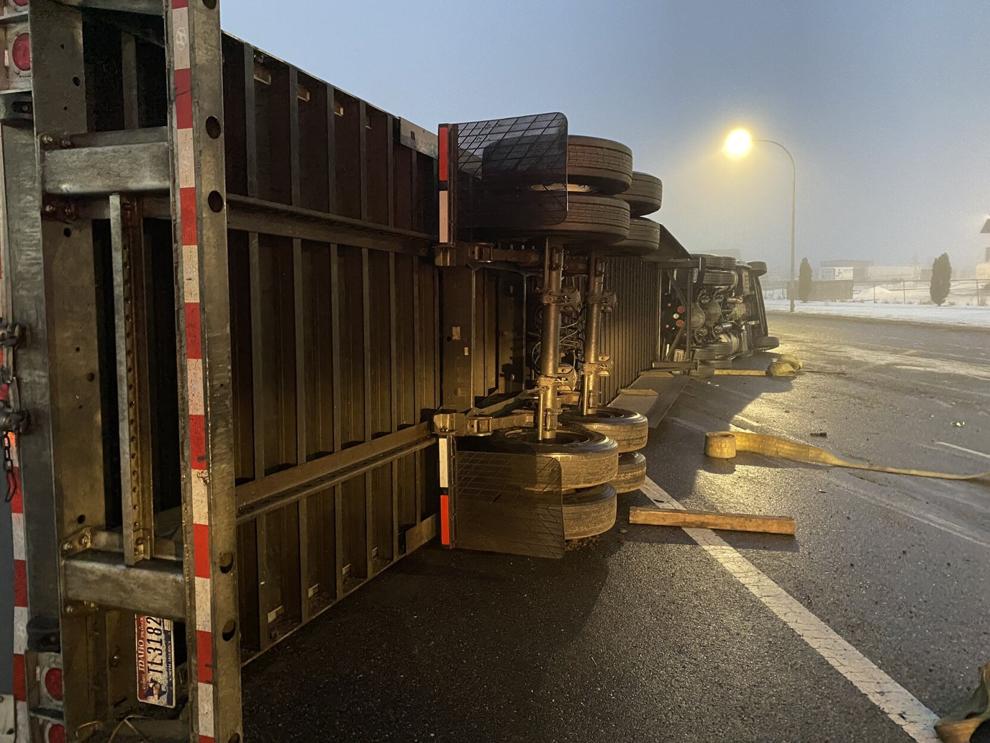 According to the State Patrol the rollover is just south of I-182, near the SR 12 interchange.
According to the Washington Department of Transportation a detour is available using local roads.