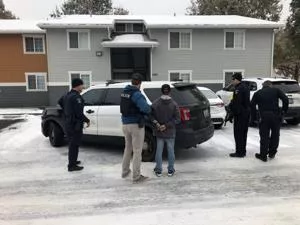 Source: NBC RightNow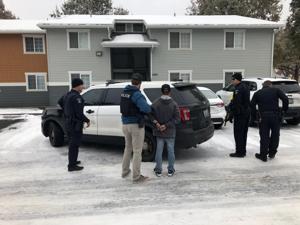 KENNEWICK, Wash.-
Detectives with the Kennewick Police's Criminal Apprehension Team (CAT) located and arrested a suspect on the 1100 block of West 10th Avenue in Kennewick on December 15.
The 26-year-old male suspect had an active felony arrest warrant in connection to a hit-and-run in Yakima.
According to Kennewick Police the suspect is also a person of interest in some recent stolen vehicle cases.