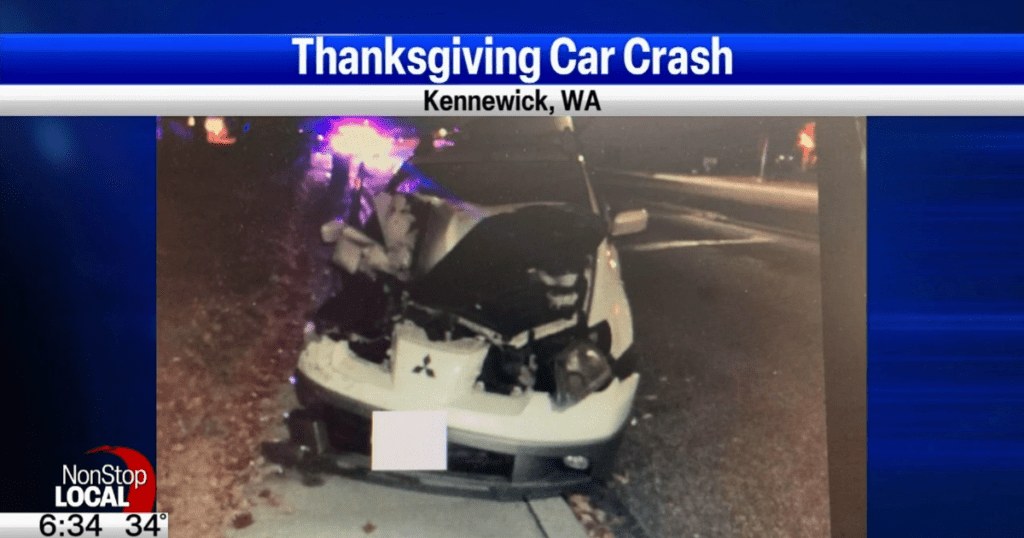 Source: NBC RightNow
KENNEWICK, Wash.-
Shortly after 11 p.m. on Thanksgiving, Kennewick Police responded to a traffic collision in the area of East 10th and South Beech Street.
The driver of a white Mitsubishi hit a parked car and then ran away before Police arrived, leaving injured family members at the scene.
According to the Kennewick Police Department, the injured passengers of the car were transported to the hospital and Police quickly found the 19-year-old male driver of the car and arrested him.
He was booked into the Benton County Jail on suspicion of DUI, hit-and-run, and vehicular assault.