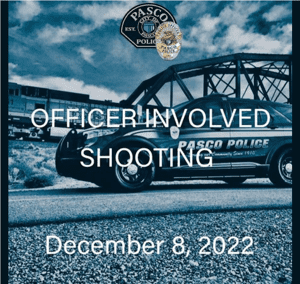 Source: NBC RightNow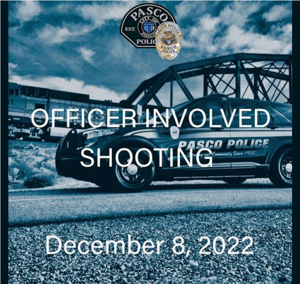 PASCO, Wash.-
Around 11:40 p.m. on December 7, Pasco Police Officers responded to reports of a disturbance in progress at the Lakeview Trailer Park at 1505 S. Road 40.
When they arrived on scene PPD Officers could hear a disturbance inside a trailer.
After making verbal contact Officers opened the door and found a man with a gun struggling with a woman.
The male pointed his gun at Officers and fired.
According to a PPD press release, one Officer returned fire and the suspect continued firing at Officers.
When the suspect stopped firing Officers approached again to find the male suspect and the female with gunshot wounds.
Officers administered first-aid and the two were transported to Kadlec for treatment.
According to the PPD, the two have since been transported out of the area for further medical treatment and both are currently in critical condition.
The Special Investigation Unit is handling the investigation.
This is a developing story, which means information could change. We are working to report timely and accurate information as we get it.