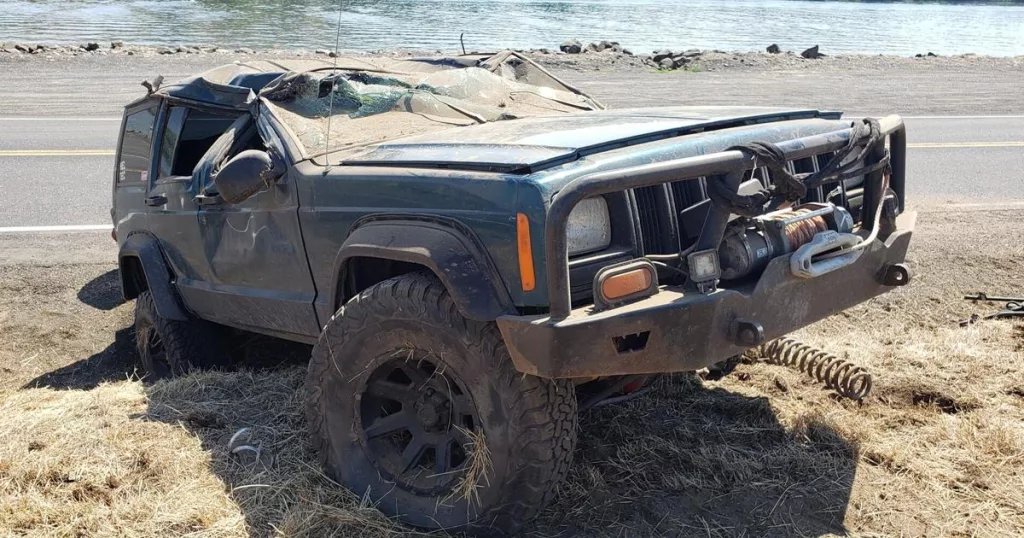 Source: Google News
CLARKSTON – On Friday, July 29, 2022 at approximately 11:08 a.m., Asotin County Fire crews along with Asotin and Lewiston rescue crews were dispatched to a crash involving a rollover on State Route 129 just north of Asotin, WA.
According to a release from Asotin County Fire District #1, the initial caller reported one person was trapped inside the vehicle and unconscious. Upon the arrival of first units, all occupants were out of the vehicle.
Further investigation revealed that the incident involved two vehicles, both of which were occupied by two people. One of the involved vehicles, a Jeep Cherokee, rolled before ultimately coming to rest on its tires.
Both occupants of the Jeep were taken to a local hospital with non-life threatening injuries. The two occupants of the other vehicle suffered minor injuries. 
Highway 129 was blocked and traffic diverted to Clemans Addition Road until the scene could be cleared.
According to police, the driver of the Jeep is being investigated for possible DUI. The investigation remains ongoing.