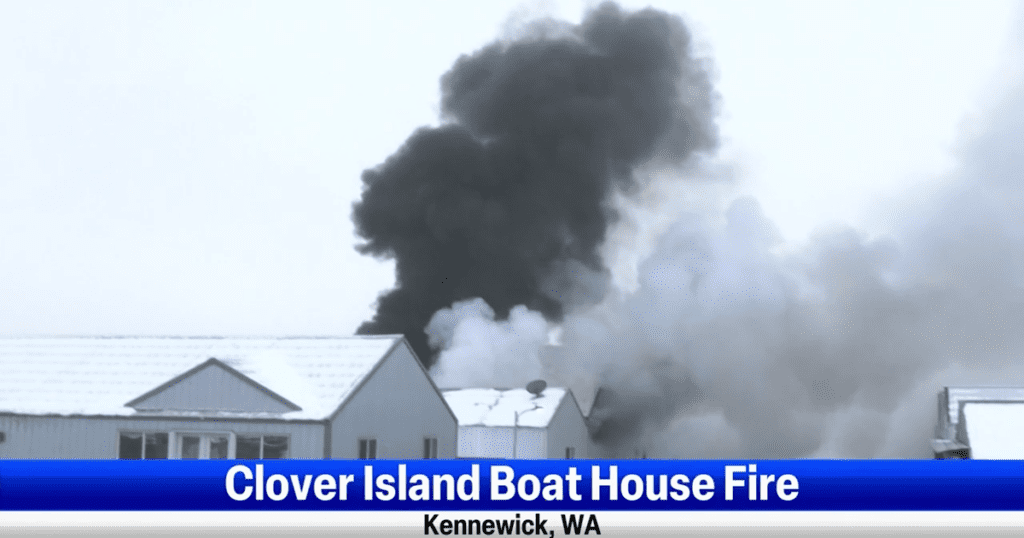 Source: NBC RightNow

KENNEWICK, Wash.-
4:09 p.m. 
The Clover Island boat launch has been closed until further notice following the fire in the Yacht Club boathouse, according to a press release from the Port of Kennewick. Two boathouses burned in the fire and several others were damaged. 
The closure was directed by the Department of Ecology in order to allow ample time for cleanup and debris removal, according to the release. DOE was on scene after the fire and will approve the boat launch for reopening. 
The Port of Kennewick CEO, Tim Arntzen, gave praise to temporary maintenance worker Ricardo Garza, saying Garza was the first to notice the fire and call 9-1-1. This led to a quick emergency response. Floating booms were placed in the marina to get any spilled chemicals, fuel or other materials, according to the press release. 
"I witnessed a staggering number of responders working shoulder-to-shoulder and bringing all manners of tools and equipment to bear in fighting that fire," said Arntzen. "Indeed, having those many agencies working together to battle that blaze was critical in minimizing damage and further loss. I am also pleased with the actions of the Port of Kennewick's maintenance personnel who first noticed the fire, called 911, advised the Yacht Club, and deployed the port's spill response equipment to assist Department of Ecology containment." 
9:34 a.m.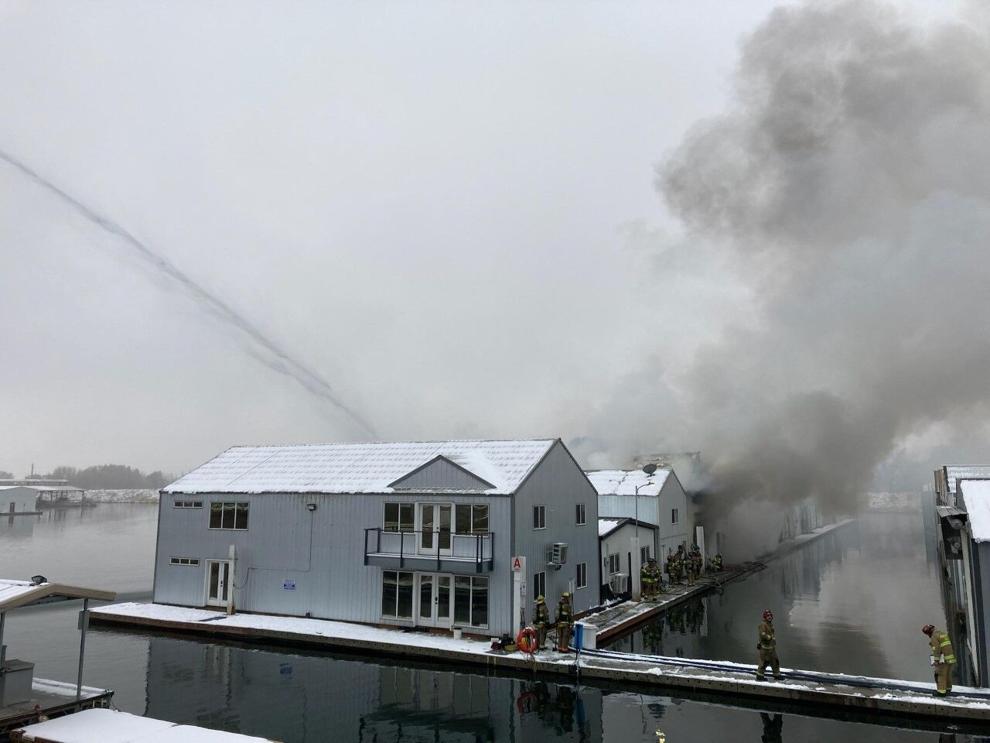 According to Deputy Chief Michael Heffer with the Kennewick Fire Department, one boathouse caught on fire, which then spread to an adjacent boathouse.
Firefighters shot water down on the fire from a fire truck with an extended ladder with an attached hose.
Pasco fire sent a fire boat to the scene and they are currently fighting the fire from the water.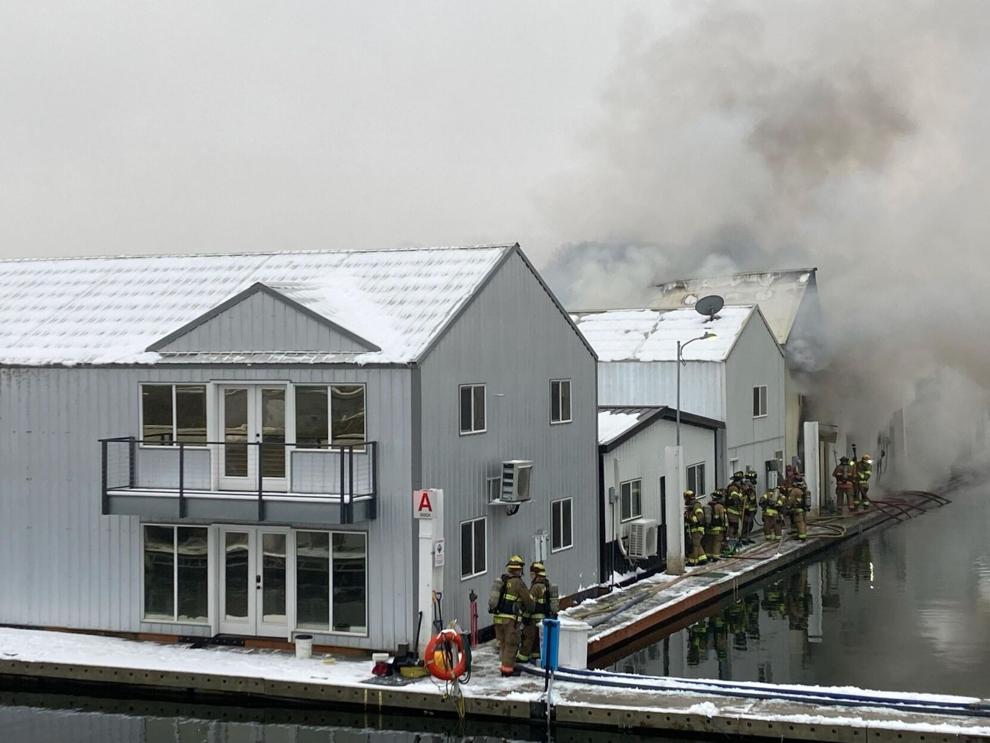 There were no injuries reported from the fire.
The cause of the fire is currently under investigation, but Chief Heffer says it does not seem to be suspicious at this time.
8:12 a.m.
The Kennewick Fire Department is currently on the scene of a fire on Clover Island.
Two boathouses are fully involved in the fire at this time.
This is a developing story, which means information could change. We are working to report timely and accurate information as we get it.