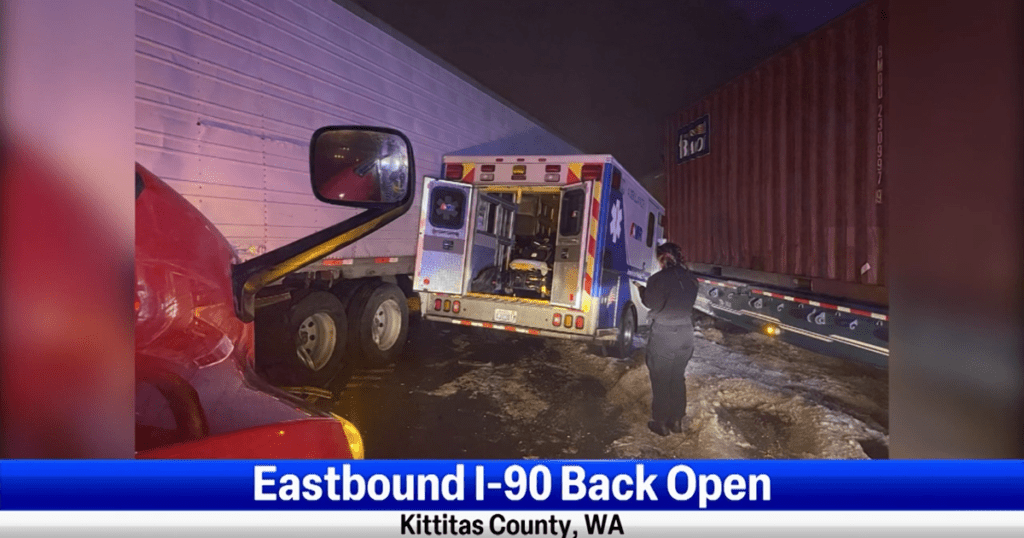 Source: NBC RightNow

KITTITAS, Wash. –
UPDATE: 3:50 p.m. 
I-90 has been reopened. 
WSP has reported 38 vehicles in total were involved, 20 cars and 18 trucks. Three people were injured in the mass collision that WSP says was caused by a speed too fast for the poor conditions, according to a press release. 
At around 5:15 a.m., WSP reports dense fog, cold temperatures and an icy roadway. A 57-year-old man from Yakima lost traction in his truck, spinning until he was blocking all lanes, facing north in the lanes headed east. This caused several large collisions, according to the WSP release.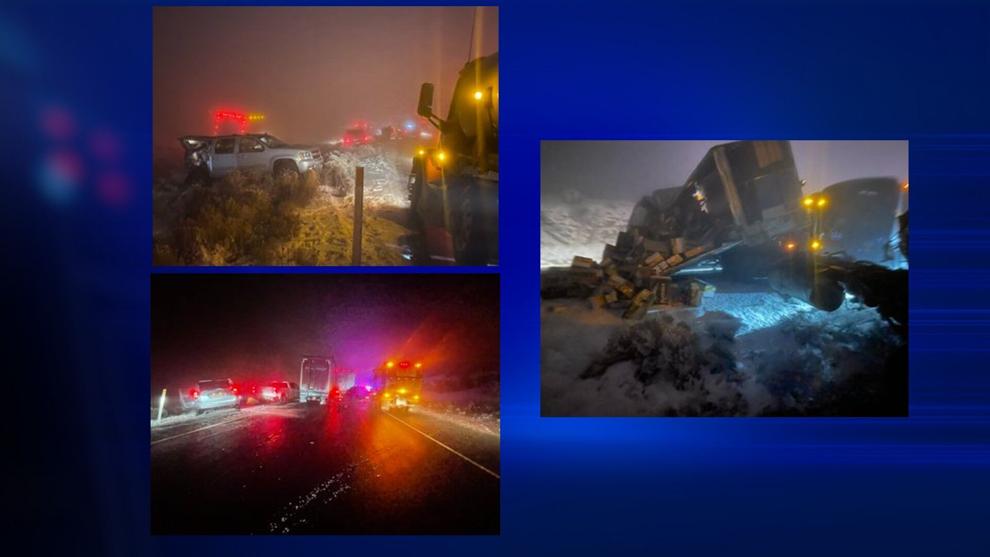 The roadway was blocked for over ten hours, according to the release. Only minor injuries have been reported. The 57-year-old truck driver may be charged for driving too fast for the conditions. 
DECEMBER 7, 2022 5:55 a.m. 
An approximately 30 car pileup has closed I-90 eastbound until further notice.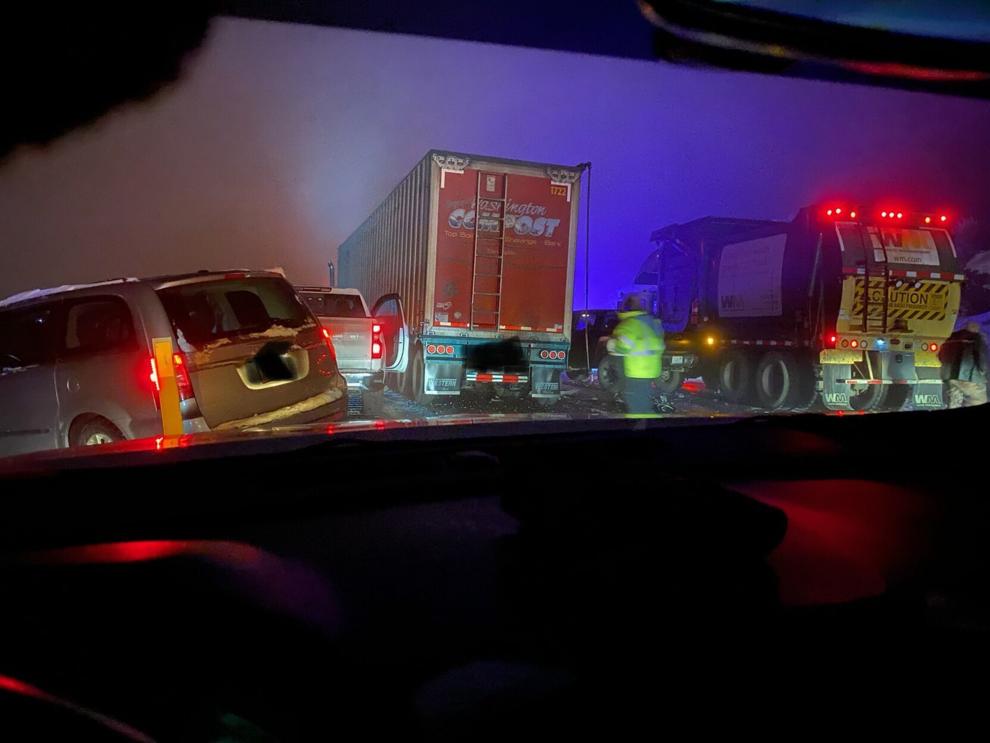 According to the WSP three people have been transported to the hospital as a result of the crash that was caused by fog, ice, and speed.
The Washington State Patrol (WSP) and emergency responders are on scene, you should avoid the area.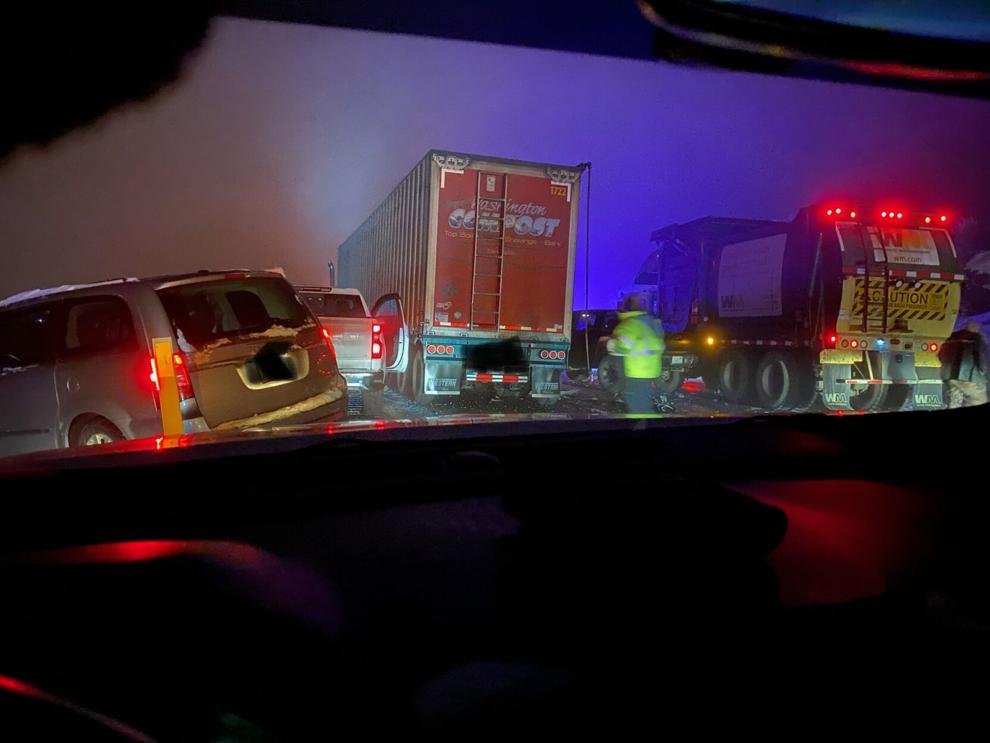 This is a breaking news story and will be updated as more information becomes available. Check back for updates.
We are currently working on closing eastbound Interstate 90 from milepost 115 for a multiple car collision involving approximately 30 vehicles. Updates to follow. Please slow. -Trooper Cumaravel

— District 6 PIO (@wspd6pio) December 7, 2022