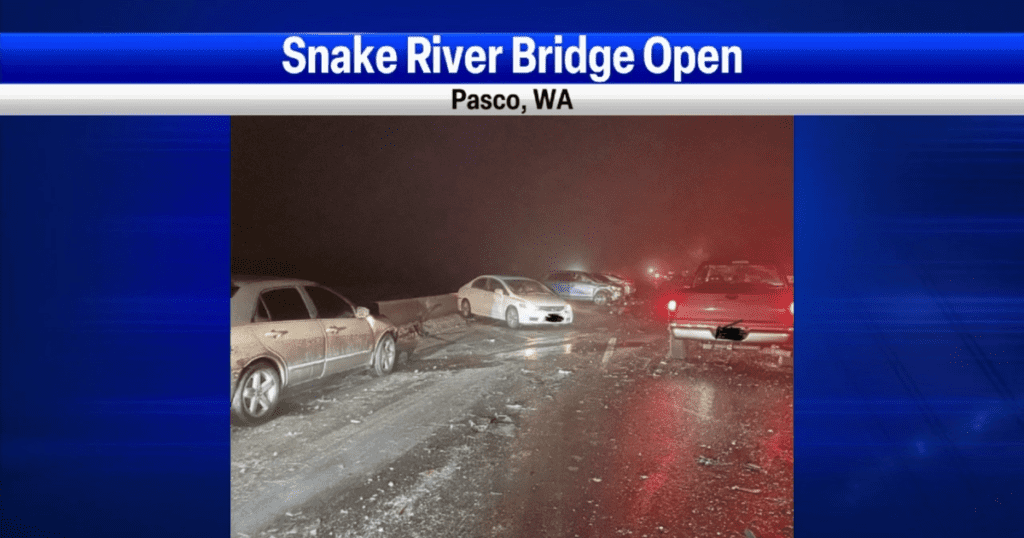 Source: NBC RightNow

FRANKLIN COUNTY, Wash.-
UPDATE. 8:14
The Washington State Patrol reports that 13 cars were involved in the crash on the Snake River Bridge around 6 a.m. on December 13.
Only minor injuries were reported.
According to the WSP, US 12 eastbound should reopen around 9 a.m.
6:10 a.m.
A 13 car crash on US 12 on the Snake River Bridge has closed eastbound lanes of traffic near milepost 295.
According to the Franklin County Sheriff's Office no major injuries have been reported and there is no estimated timetable for when the road will reopen.
This is a developing story, which means information could change. We are working to report timely and accurate information as we get it.