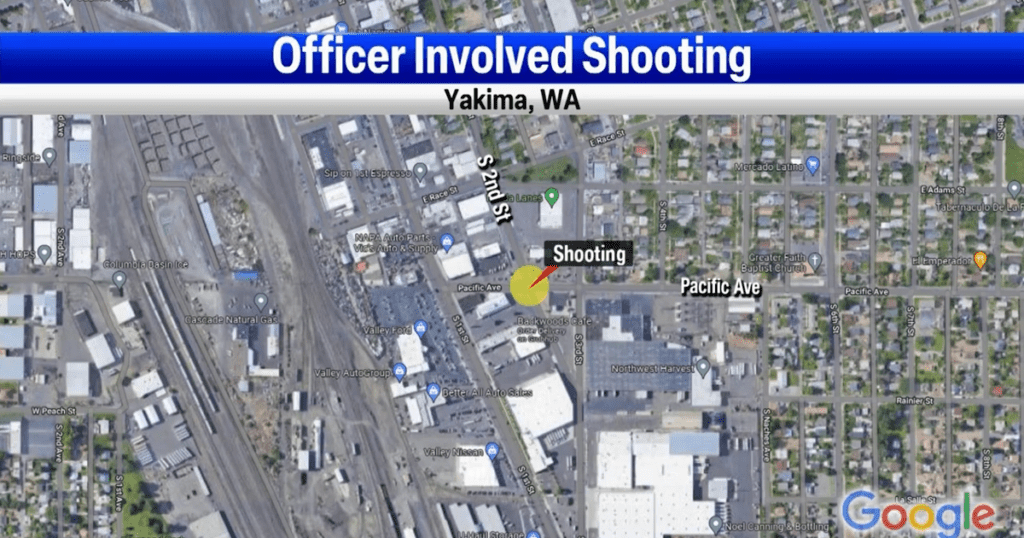 Source: NBC RightNow

YAKIMA, Wash. —
UPDATE  8:10 P.M.
The Yakima Police Department cannot verify whether the suspect actually shot at the cops, according to a Tweet posted Sunday night. 
Officials said that the suspect had originally been shooting at a house and then pointed the gun at the cops as he turned to look at them. 
It is unknown if the suspect was injured, but officials say that the cops did shoot at the suspect. 
ORIGINAL COVERAGE:
The Yakima Valley Independent Shoot Investigations team is investigating after officers claimed a vehicle began firing at them at a gasoline station, according to a Facebook post. 
In the post, officials said that the officers were fueling their marked police vehicles near 2nd St. and Pacific Ave. on Sunday night when a pickup drove by and fired at the officers.
Police said they returned fire and the suspect took off. 
No officers were injured and it is unknown if the suspect is injured, according to the post.
The pick up was described as being brown or tan.
This is a developing story, which means information could change. We are working to report timely and accurate information as we get it.