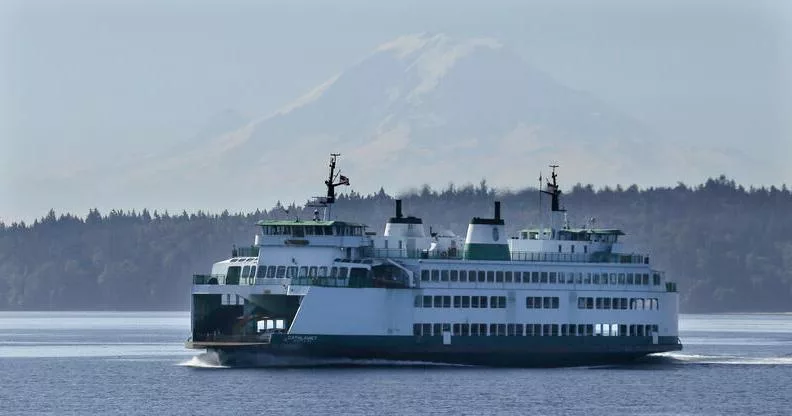 Source: Google News
(The Center Square) – Staffing challenges at Washington State Ferries have been all over the airwaves of the Evergreen state recently, with reports that ferries are running behind schedule almost across the board, as well as individual stoppages and even one expensive ferry accident.
In October 2021, more than 400 Washington State Department of Transportation employees were fired for not complying with Gov. Jay Inslee's COVID-19 vaccine mandate. The largest loss was within WSF, which lost 132 employees – 121 of those as separations and 11 as retirements.
The Center Square asked WSF spokesperson Ian Sterling if current staffing challenges are related to the impact of last year's vaccine mandate.
"Staff that chose to separate from state employment due the vaccine requirement was one of the factors that led to canceled sailings last year," he said via email. "We've since hired more employees than left last October."
As of July, WSF had a 6% decline in staffing since it was running at full capacity in 2019, leaving a shortage of more than 100 people at the agency.
The Seattle Times reported that new hires in the last month have closed the gap down to 4%, but that it will take some time to fully train them to help fill staffing shortages.
The Center Square also inquired about the Centers for Disease Control and Prevention's recent update of its COVID-19 guidelines that essentially treats unvaccinated and vaccinated people the same way, asking if there was any chance of hiring back some of those WSF employees let go because they weren't vaccinated.
"Any change to the vaccine requirement would come from the governor's office or other elected officials rather than WSF," Sterling said.
He went on to point out that there are many reasons for staffing shortages at WSF.
"There are other factors in-play such as the worldwide shortage of mariners, active COVID cases in the fleet, and a retirement bubble that has led to the current state of service," Sterling explained.
A January Crosscut story reported that 12% of WSF employees are currently eligible to retire, and within the next five years, 26% will be eligible to retire.
Sterling noted that staffing challenges are not unique to ferry service in the Evergreen State.
"As you can see it has hit other ferry services as well," he said, including links to news reports about ferry staffing shortages in New York, Maine, and British Columbia, Canada.
Of course, an insufficient number of workers isn't the only challenge for WSF.
On July 28, the ferry Cathlamet sustained heavy damage when it had a "hard landing" at the Fauntleroy dock in Seattle, colliding with a piling – referred to as a dolphin – that helps guide vessels in.
The cost to repair the ferry will we "well into the millions" Sterling told The Center Square on the afternoon of the accident.