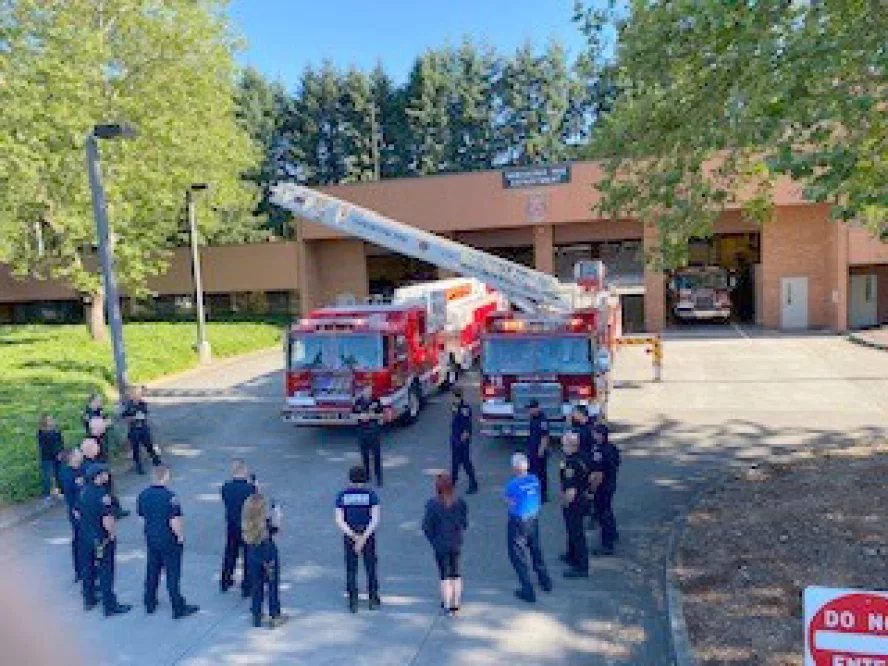 Source: Google News
VANCOUVER — The fire service is deeply enriched in tradition and lore. One tradition that began in the 1800s was pushing fire apparatus into the fire station.
When crews returned from a call on horse-drawn apparatus, the animals were unable to back into the station, requiring members to detach the horses and push the apparatus into the bay. This is obviously no longer needed, but the tradition of pushing apparatus into the bays has stuck around. When fire departments receive a new fire engine or truck, members from the department ceremonially push the equipment into the bay.
Sticking with the tradition, on July 15, Vancouver firefighters and community members pushed the new Truck 5 into the bay at Station 5, near Northeast 63rd Street and Andresen Road. The aerial ladder truck is one of two that serves the city and surrounding area.