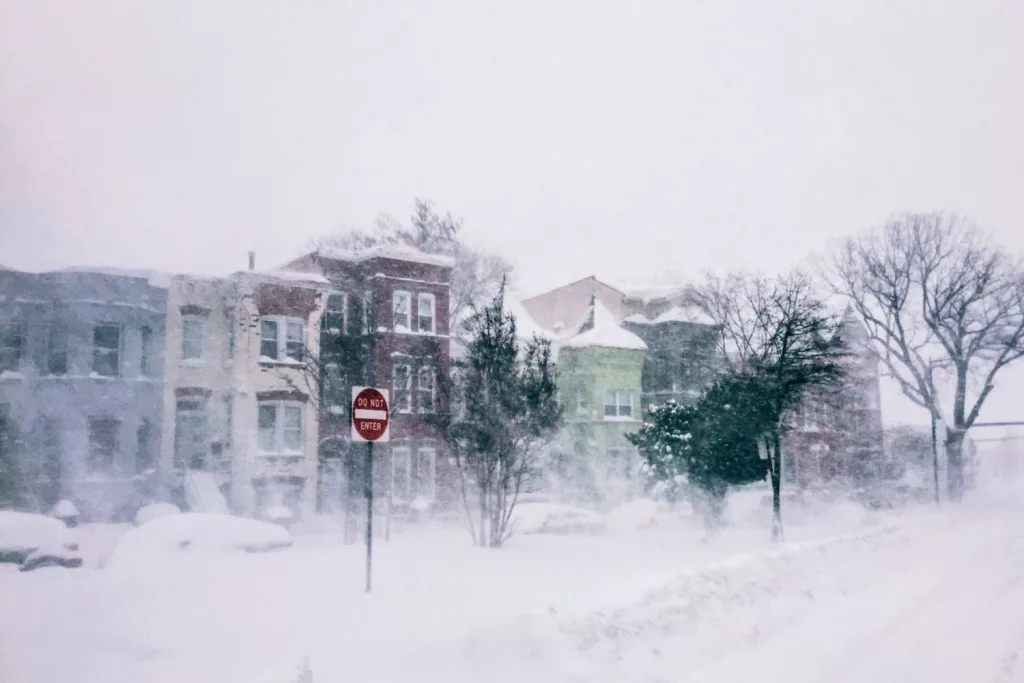 Source: Google News
An Arctic blast lures in a blizzard with 18-inch snow and high wind speeds across Washington. Several road troubles are reported in the area. Washington's weather affects the neighboring state of Seattle, where flights have been canceled.
Winter Storm Warning, 18-Inch Snow
As the rest of the nation prepares for an Arctic blast and expected blizzard conditions in the next few days leading up to Christmas, a winter storm warning was issued on Monday in Seattle and Western Washington.
According to the National Weather Service (NWS), snow started falling in the Seattle area Monday night and is expected to reach a height of 2 to 6 inches. The city issued a warning on Monday, informing citizens that there were open emergency shelters and urging them to avoid traveling on Tuesday.
Between 5 and 18 inches of snow were predicted to fall in the Cascade and Olympic Mountains, with the Stevens and Snoqualmie passes receiving the heaviest amounts. According to officials, Tuesday will see the most snowfall, though snow in the mountains may last into Wednesday.
Snow Squalls, Wind Chill Warnings
This week, an Arctic cold front was predicted to bring dangerously low temperatures to much of the nation. As the Arctic air passes through a particular area, temperatures are likely to fall by 25 to 35 degrees in a few hours.
The forecast calls for snow squalls in some areas of the West, and the agency warned that flash freezes could happen from the Mid-South to the East Coast.
According to the NOAA's Weather Prediction Center, winds gusting at 60 mph could cause wind chill temperatures to drop to dangerously low levels of around -40 degrees across the central and north-central US.
According to the NOAA, there were wind chill warnings and watches in place from Texas to Washington in 17 states.
The majority of the Midwest and Great Lakes were expected to experience heavy snow as well as blizzard conditions starting late Wednesday into Christmas Eve, FOX News reports.
Flightless in Seatle
As snow is moving into the area, Seattle-Tacoma International Airport in Washington has canceled 191 flights that were set to depart on Tuesday.
According to Flight Aware, the winter weather has caused 40 delays at the airport as of Tuesday morning.
Airlines decided to cancel some flights early to prevent a snowball effect across the nation. To ensure that other flights can depart normally after the winter storm system passes, work is in progress.
Read also: White Christmas Incoming, Extreme Cold Expected to Freeze Some Areas of the US Before the Holiday 
Road Problems
Snow started to fall throughout the evening on Monday, and the Washington State Department of Transportation and the Washington State Patrol both reported four collisions in Snohomish County.
As traffic conditions worsen, troopers are warning drivers to slow down, add up on their following distance, and give themselves more time to get where they're going, King 5 reports.
There were four collisions, two on each of I-5 north and I-5 south.

Around 7:20 PM, a collision near Smokey Point shut down both left lanes of I-5 north, causing a two-mile backup.

Around 8 PM, two lanes of the northbound I-5 were closed due to a multi-vehicle accident near milepost 206.

Just south of state Route 532, a collision on I-5 southbound at about 8:10 PM closed the right lane.

As per Washington State Patrol Trooper Kelsey Harding, a collision between two semi-trucks on I-5 south has caused minor injuries and is blocking the right lane near milepost 209.
Related article: The Arctic Airmass Is Moving South, Reaching Texas and Perhaps Florida, With Temperatures Dropping to -45 Degrees 

© 2022 NatureWorldNews.com All rights reserved. Do not reproduce without permission.