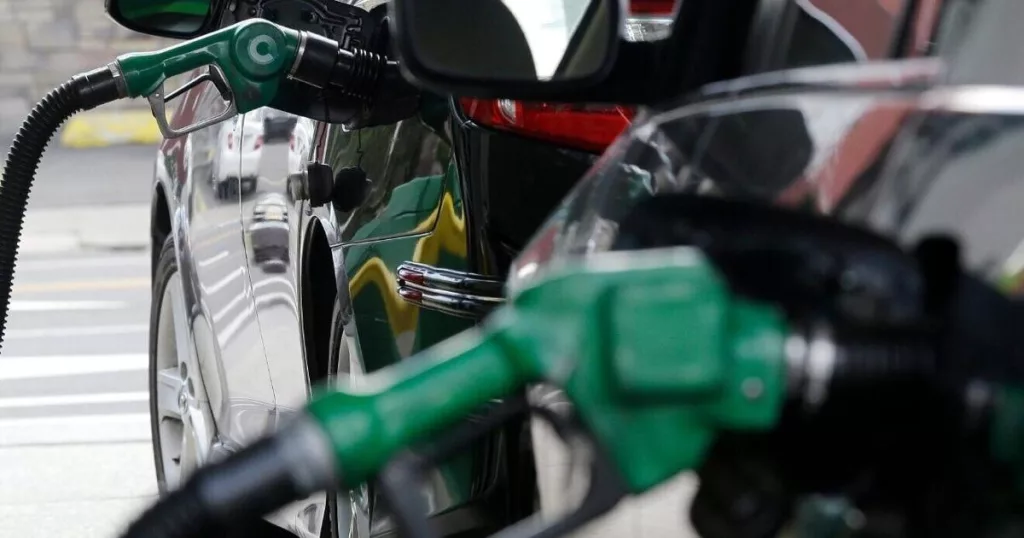 Source: Google News
Despite nine straight weeks of declining fuel prices, Washington remains one of the most expensive states to fuel up in nationwide.
On Monday, the average price of a gallon of regular unleaded was sitting at $4.10 statewide, down from $4.31 the week prior, according to AAA data. This marks the second week in a row of 21 cents per gallon drops.
"The seasonal pattern of less driving due to shorter days and crummy weather, combined with a lower oil cost, is driving gas prices lower," said AAA spokesperson Andrew Gross in a statement. "If this trend continues, many states could see their average prices fall below $3 a gallon by early next year."
Compared with the national average of $3.26 per gallon, Washington's $4.10 places it a full 84 cents higher and a full $1.41 off the Texas average. Sitting at $2.69 per gallon, the Lone Star State is currently the nation's cheapest fuel market.
Despite the 21 cents per gallon decrease, Washington moved up the list of most expensive fuel markets nationwide from fifth last week to fourth this week. Washington's pump prices were only beat out by Nevada, California, and Hawaii which filled out third to first on the list.
Intra-state variance increased six cents last week, spanning a range of $1.05 per gallon. The outliers this week are Seattle's King County in the west and Douglas County in the east, at $4.51and $3.46 per gallon respectively. This price variance still largely follows the Cascade Range, with residents to the west paying a higher premium at the pump than residents to the east.
Washington state residents also have a new cap-and-trade tax to look forward to starting Jan. 1 which, as previously reported by The Center Square, would drive fuel costs an estimated 46 cents per gallon higher. This will come on top of Washington's current rate of 49.4 cents per gallon of state tax.