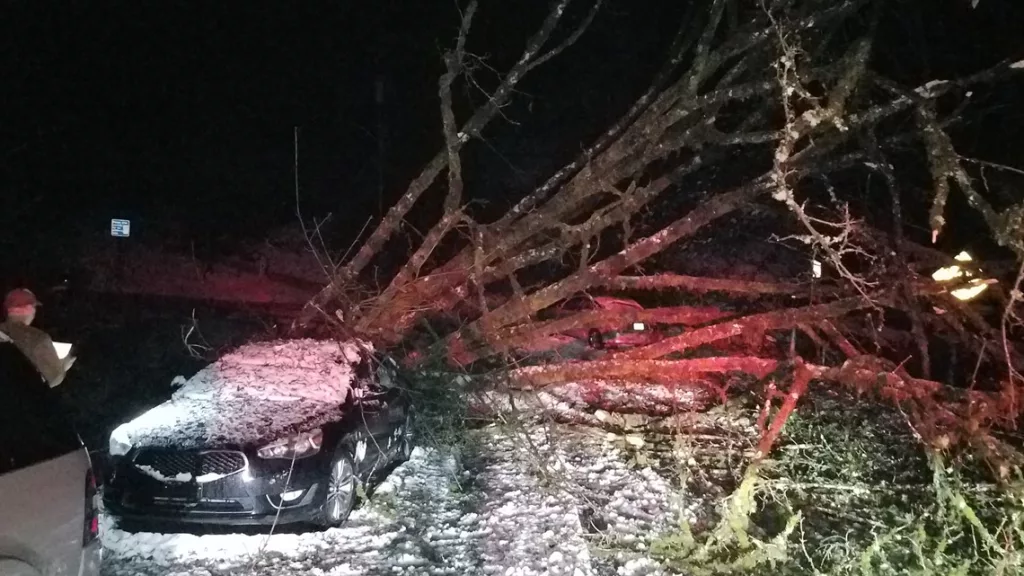 Source: Google News
Schools in western Washington began announcing delays Wednesday evening as snow started to fall again.
SEATTLE — Students and parents should prepare for a delayed start to classes Thursday as winter weather continues. 
Dozens of schools and districts in western Washington announced they will run on delays Thursday, including Auburn, Bethel, Clover Park, Enumclaw, Fife and Franklin Pierce.
Check school closings and delays
The delays were announced as snow started to fall Wednesday night amid a Winter Weather Advisory that will be in effect through Thursday afternoon.
Power outages
Puget Sound Energy was reporting 2,288 customers without power as of 10:45 p.m. Wednesday. Seattle City Light was reporting another 3,487 customers without power. Snohomish County PUD was reporting nearly 6,850 customers without power as of 10:45 p.m. Wednesday.
RELATED: How to contact your power company or report outage
Seattle Public Schools closed some schools Wednesday due to the power outages.
Residents along the Hood Canal experienced power outages caused by falling trees and nearly a foot of snowfall in under 12 hours. 
The downed trees and power lines along Highway 101 near Hoodsport trapped guests at the Sunrise Motel overnight.
"I knew it was coming so I brought extra food and lots of layers," said motel manager Madison Carlton.
She said it was like a horror movie, spending the night in a motel without any lights or running water. By mid-morning Wednesday, road and power crews had traffic open in both directions along Highway 101.
A Wind Advisory for Everett, Tacoma, Bellevue, Seattle and surrounding areas expired Wednesday at 7 a.m. These areas were expecting wind speeds of up to 20 to 30 miles per hour with gusts up to 45 miles per hour, according to the National Weather Service (NWS). 
The High Wind Warning for San Juan County, western Whatcom County and parts of Skagit County expired at 7 a.m. on Wednesday.
Gusty, southerly winds were expected to diminish by Wednesday afternoon, according to the KING 5 Weather Team. 
Road closures
Eastbound Interstate 90 lanes were closed through Snoqualmie Pass at North Bend early Wednesday morning due to "multiple spinouts and collisions." Eastbound I-90 was re-opened just before 10 a.m. Wednesday morning.
Westbound I-90 was closed near Cle Elum due to a major collision just after 10:15 a.m. Wednesday morning, and didn't reopen until after 2 p.m. Wednesday. Chains are required for drivers in both directions.
WSDOT said there is snow and ice on the roadways and advised travelers of added travel time and delays.
A semi-rollover crash closed all southbound I-5 lanes near Lake Samish Wednesday morning. The scene was cleared and the lanes were reopened just after 9:30 a.m.
Before you head over the mountains, make sure to check pass conditions as closures are possible and chains may be required at times. 
The Washington State Department of Transportation may close one direction or both directions of a pass if severe weather or collisions warrant a closure. 
Here's how to check if the passes are open or closed in each direction before you hit the road: 
Check mountain passes
>> Click here for KING 5 PASS REPORTS