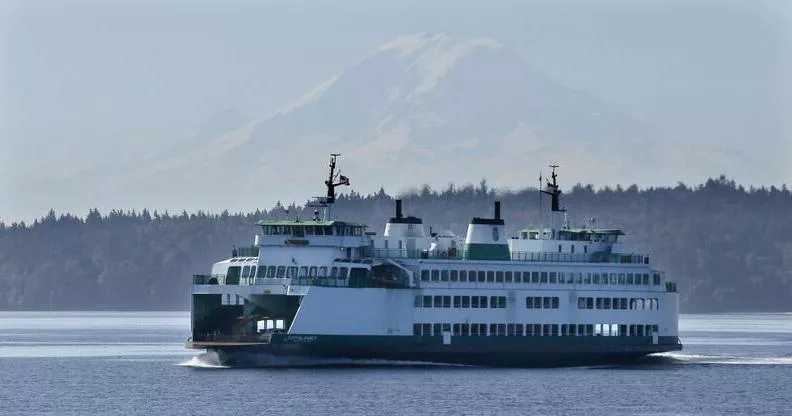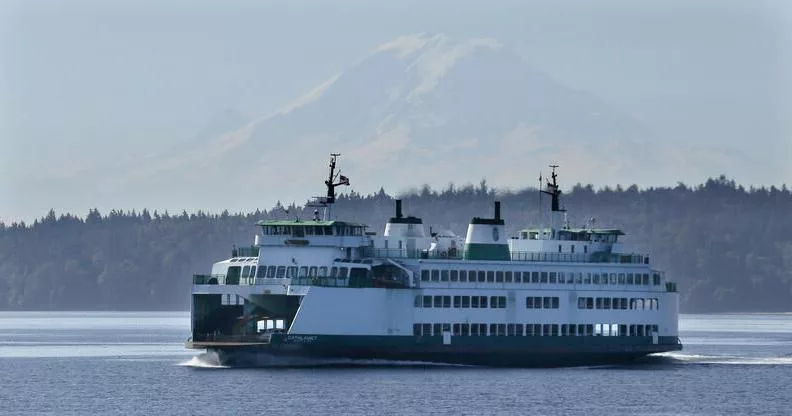 Source: Google News
(The Center Square) – The cost to repair significant damage to the ferry Cathlamet will be "well into the millions," according to Ian Sterling, director of communications for Washington State Ferries.
The 328-foot long vessel, which is capable of carrying up to 124 vehicles and 1,200 passengers, sustained heavy damage Thursday morning when it had a "hard landing" at the Fauntleroy dock in Seattle on Thursday morning.
The ship collided with a piling – referred to as a dolphin – that helps guide ships and boats in.
Photographs and video on local news websites and social media showed the top left part of the 41-year-old vessel severely damaged, and at least one motor vehicle pinned inside the ferry by bent metal.
No injuries have been reported.
It will take a long time – months – to repair the Cathlamet, Sterling said during a brief Thursday afternoon phone interview with The Center Square.
The cause of the accident has yet to be determined, he said, noting it could take weeks or months to figure out what went wrong.
"There's no smoking gun," Sterling explained.
Service has since been restored on the Southworth-Vashon-Fauntleroy run, after moving the damaged Cathlamet out of the dock at Fauntleroy to head toward the ferry maintenance facility at Bainbridge Island.
The backup ferry Kitsap will take over service at Fauntleroy.
This is but the latest headache for WSF, which has had to deal with staffing shortages exacerbated by the COVID-19 pandemic and the challenge of keeping vessels in working order.
Earlier this year, the Washington State Legislature approved money for four new hybrid-electric class ferries as part of the nearly $17 billion "Move Ahead Washington" transportation package.