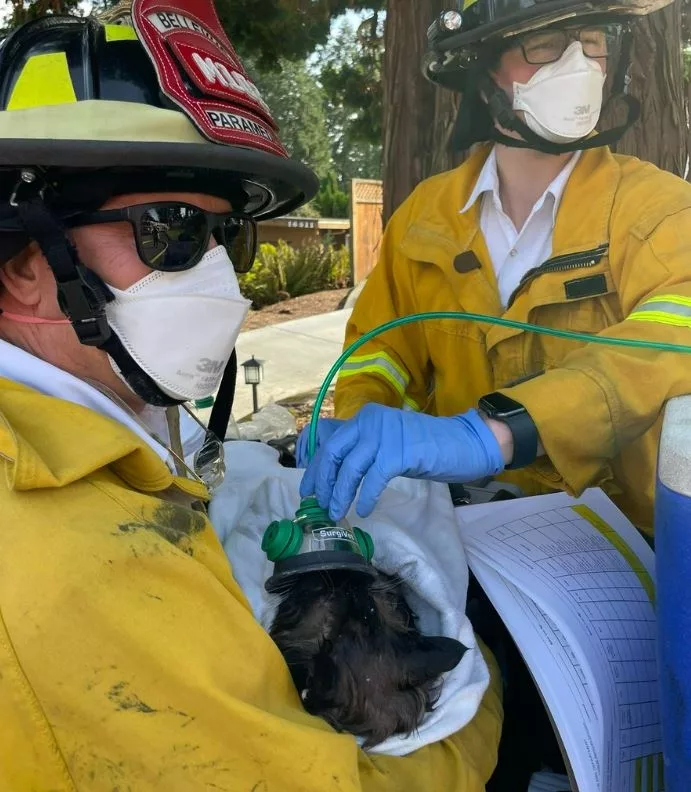 Source: Google News
Article content
David Hasselfluff has lived to tell — or rather meow — his life-threatening tale another day.
Article content
The cat, named after Baywatch star David Hasselhoff, was rescued by the Bellevue Fire Department in Washington State on Oct. 29 — National Cat Day — after firefighters responded to a large house fire, reported PEOPLE.
Article content
When the flames made it too dangerous for first responders to go into the house, according to FOX 13, they pulled the feline out and used a pet oxygen mask to help the poor kitty who was suffering from smoke inhalation.
He was also sent to an animal hospital for emergency veterinary care.
"David Hasselfluff is in good hands with our paramedics," the Bellevue Fire Department tweeted along with a photo of firefighters holding the cat.
FOX 13 says all of the human family members managed to escape from the blaze, which gutted a large part of the home but four other pets were lost and another feline is presumed dead, according to a GoFundMe page set up to help cover David Hasselfluff's medical bills.
"Hasselfluff is recovering fantastically today," said the GoFundMe which had raised $4,198 US of its $10,000 US goal by Thursday afternoon.
"He's on room air, eating well and he's off fluids as well. The plan is to arrange a visit for the family tomorrow, and he should be able to join them again soon, once an appropriate temporary accommodation is found."