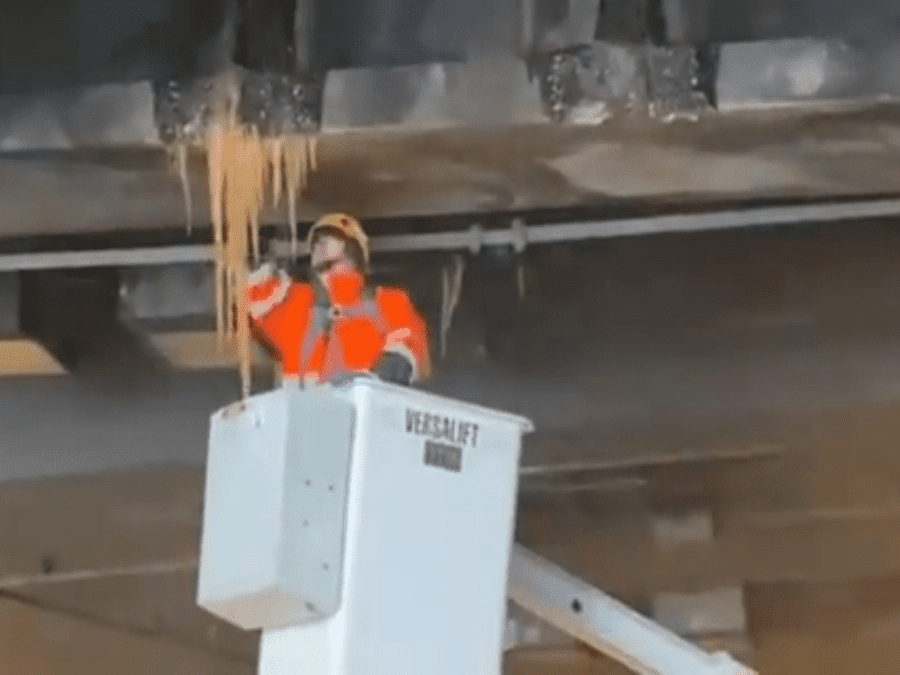 Source: Google News
With Seattle facing its coldest day in more than a decade, several northbound lanes of Interstate 5 briefly closed Thursday morning to allow road crews time to remove several large icicles hanging over a downtown tunnel.
The Washington State Department of Transportation shut down three lanes under the Seattle Convention Center shortly before 9:30 a.m. and said some of the work would require all lanes to close. Washington State Patrol shared a video of the work on social media, showing a worker using an elevated platform to reach the ice.
Maintenance crews wrapped up the removal work within an hour and all lanes reopened.
Though a rapid warm-up is in the forecast, along with bountiful rain through the holiday weekend, Thursday night was expected to create several new hazards. The National Weather Service warned of a significant threat of freezing rain spreading across the region between Thursday night and Friday.