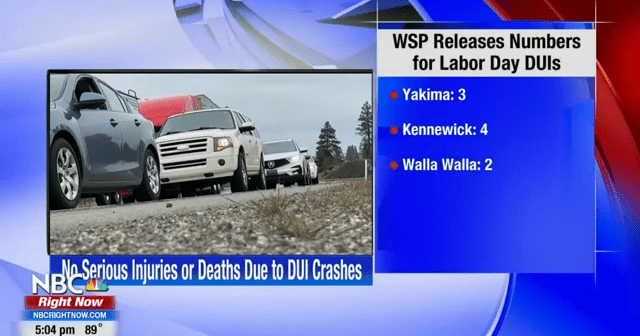 Source: Google News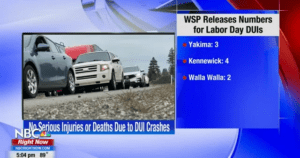 TRI-CITIES, Wash.-
The Washington State Patrol released its final numbers for DUI's over Labor Day weekend.
According to Trooper Chris Thorson, District 3 (which covers Yakima, Benton, Franklin, Walla Walla, Garfield, Columbia, and Asotin counties), had 9 drivers arrested for DUI's over the weekend.
Here's the DUI breakdown by county:
Yakima 3
Walla Walla 2
There were no serious injuries or deaths due to DUI crashes.