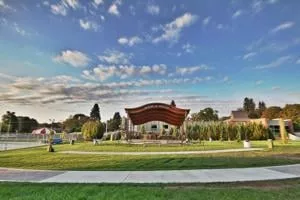 Source: NBC RightNow


YAKIMA, Wash. — The Secretary of Health issued a license revocation for 37-year-old home care aide Uriel Badillo Guerrero, which took effect in October 2022, due to his felony assault conviction. He pleaded guilty to third-degree assault causing bodily harm and third-degree malicious mischief in June 2021, according to court records. The guilty plea came one month before Guerrero was scheduled to go to trial for the 2019 assault. 
In filing his guilty plea, Guerrero opted out of providing his own narrative of events, instead referring to the Yakima Police Department reports of the incident. Officer Scott Gronewald's arresting officer statement was included in the plea to the judge. 
Gronewald responded to a call regarding slashed tires, or malicious mischief, at a home in Yakima July 2019, according to the statement. When he arrived, the 39-year-old victim showed the officer the two driver's side tires of his Audi S4 had been deflated, cut above the rim. 
The victim said he knew who the suspect was, identifying Guerrero, according to the arrest statement. He told Gronewald that Guerrero had pointed a gun at him the month before while he left a meeting at Franklin Park. The 39-year-old explained that Guerreo was upset over a relationship the victim had with his partner years before, ordering they stay away from each other. 
The 39-year-old worked with and used the same gym as Guerrero's partner. While there were no issues after Guerrero first confronted the relationship, the incident at Franklin Park occurred following a work meeting. According to Gronewald's report, Guerrero's partner approached the 39-year-old when the work meeting was over, explaining they couldn't talk for a while. He agreed and walked to his car. 
Before reaching his car in the parking lot, Guerrero pulled up and blocked in the 39-year-old, according to Gronewald's report. Guerrero reportedly pulled out his gun when the victim wouldn't shake his hand, threatening to shoot him. The victim told Gronewald he was afraid of Guerrero and for his life. He never reported the incident to police because he was worried Guerrero would retaliate. 
According to the 39-year-old, Guerrero eventually calmed down, but told him to quit his job and stop going to the gym. The victim continued going to work after the encounter. Two weeks later, one of his passenger side tires had been slashed, with no proof as to who did it, according to the statement. The next week, he received an aggressive phone call from Guerrero. 
This all led up to the second tire-slashing, according to the statement. A neighbor had called the 39-year-old to tell him that someone had slashed his tires in the driveway. When Officer Gronewald spoke with this neighbor, they described a man they saw go to his car and kneel down next to it before they heard a loud air sound. Following investigation, Guerrero was successfully identified as the suspect. 
When Guerrero was arrested, his partner was interviewed by YPD. She denied any relationship with the victim. Two vehicles associated with Guerrero by witnesses were found by investigators, along with the gun the victim described. While initially denying any such incidents, Guerrero eventually pleaded guilty. 
On June 1, 2021, Judge Richland Bartheld convicted Guerrero on one count of third-degree assault and one count of third-degree malicious mischief. He was ordered to pay $870 in restitution and serve one year in jail, which have both been completed, according to court documents. 
Following the conviction, state law asks the Secretary of Health to determine whether or not credentials can remain active. In Guerrero's case, his home care aide credentials that were issued in 2015 were revoked. The Secretary of Health outlined several state codes identifying reasons for the revocation. Guerrero had until October 25, 2022 to argue the decision, which he did not.