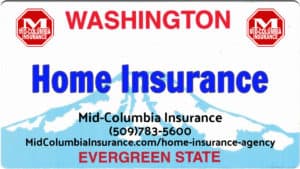 What was the particular feature of your home that sold you? Perhaps you couldn't resist the spectacular city views or the upgraded open-plan kitchen. Maybe you enjoyed the tranquil cul-de-sac setting. Or the three-car garage with a full workshop and plenty of space for your classic car.
You may love your home for a variety of reasons, but financially, your home is a significant financial investment, and choosing the right coverage is important.
What is Home Insurance?
Home insurance helps protect you and your assets from the unexpected. If your home is damaged, your property is stolen, or someone gets hurt on your property, your policy can help cover repairs and or replacement, as well as provide temporary accommodations, legal expenses, and more.
It can help cover the cost of repairs or damage, temporary housing, legal fees, and more should the unexpected happen.
Why Do I Need a Homeowners Policy?
Anyone who owns a home or condo should have insurance on their home. And if you finance the home, it will most likely be required by your lender. Please note that a separate insurance policy would be required to safeguard your home and personal items from damage caused by floods or earthquakes.
Having insurance for your home can help you get your life back to normal in the event of a disaster.
Protect Your Home and All Your Stuff
At Mid-Columbia Insurance, we understand how hard you've worked to make your house into a home. Because your home is one of the most significant financial investments of your lifetime, you'll want to make sure you get the appropriate insurance to protect your investment and ensure the security of your family.
We can get you the coverage you want at a price that you can afford and will work with you one-on-one to find a policy that fits your needs. Security for your family, your home, and your belongings is our priority, so you can rest easy.
Common Homeowners Insurance Coverages
On most policies, you'll find the following coverages:
Dwelling — this provides coverage for your home's actual structure (main house). Supply and demand, as well as the cost of raw materials, might affect how much it costs to rebuild your home. We'll complete a replacement cost analysis on your home to help you decide how much it would cost should the worst happen and you had to rebuild your home.
Other Structures — Anything on your property that isn't a part of your house, like a fence, driveway, walkway, shed, detached garage, or outbuilding, would be covered under this. The standard amount of coverage included is 10% of your dwelling limit. However, you can request a higher amount if you so desire.
Personal Property — This covers the 'stuff' inside your home, everything from clothing and furnishings to gadgets and appliances. If you were to turn your home on its side and shake it, anything that falls out is your personal property.
Loss of Use — This reimburses you for additional living expenses in the event that your primary residence is damaged or destroyed and rendered unusable as a result of a loss.
Medical Expense — This covers guests who are injured while on your property. It does not pay for medical expenses for you or your family members.
Liability — This covers if someone is harmed or their property is damaged as a result of your actions. If you're sued, your personal liability insurance needs to be adequate to cover your assets. An Umbrella policy may be necessary in some cases to provide additional coverage.
Scheduled Personal Property — This covers your valuables, collectibles, jewelry, guns, furs, etc. beyond the limited coverage for these items (usually anywhere from $500 to $2000) in a home policy.
Additional coverages — This covers things like debris removal and damage to trees, plants, and shrubs, but coverage is limited. It may also have some coverage for cash that is stolen or unauthorized charges from credit cards that are stolen.
Actual Cash Value vs Replacement Cost coverage
Actual Cash Value (ACV) coverage pays you the current value of your property. This is calculated by subtracting depreciation from the cost of repairing or replacing your property. For example, if your TV is stolen or is destroyed in a fire, your policy would pay the current market value of your television (as if you tried to sell it), not the price you paid for it five years ago or the cost of buying a new one today.
Replacement cost coverage does not factor in depreciation and reimburses you for the cost of replacing or repairing your property. First, the company will pay you the actual cash value of your policy; then, after you provide proof of repair or replacement, you'll be reimbursed the difference.
What's not covered
Don't be caught unaware, there are some major risks that are not covered by a standard homeowner's policy. Please consider purchasing additional insurance coverage if you face these risks:
Sewer backup & service line coverage — unless you purchase an inexpensive policy add-on.
Mold coverage — Mold remediation can sometimes be purchased as an add-on coverage.
Earthquake insurance — Damage done due to an earthquake is not covered by a standard home policy.
Flood insurance — Damage done by flood, mud flow, tidal surges, and erosion caused by flooding is excluded on a regular homeowners policy.
Landslide insurance — Damage done by landslides and ground movement is usually not covered.
Volcano insurance — Your homeowner's policy may not cover all of the damage caused by a volcanic eruption, therefore, you may need additional coverage.
Your homeowner policy also does not cover the following:
Wear and tear, deterioration
Maintenance issues, including slow water leaks
Damage due to animals or rodents
Foundation settling and cracking
For others, please read your policy or talk to your agent.
What is the purpose of having home insurance?
Insurance on your home provides peace of mind for one of life's most significant financial commitments.
Accidents that occur on or around your property are covered by a insurance policy.
Homeowners insurance is often required by most mortgage lenders.
Ways to Save on Homeowners Insurance
A multi-policy discount and a loss-free discount could lower your insurance premiums. Investing in smart home technology, security, and fire safety technologies can help you save money as well. In order to tailor your home's insurance policy to your specific requirements, you may want to look into various insurance discounts. Consider these ways to save money on your protect your home with insurance.
Multi-Policy Discount, aka Bundling
Protective Device Discount
Automatic water shut-off systems
Smoke detectors
Fire alarms
Interior sprinkler systems
Home security systems
Smart or connected home technology that alerts you when a fire, water, or burglar event is occurring
Early Quote Discount
Home insurance is important because it helps protect you from losses to your home, your belongings, and liability claims against you and your family. A homeowner's policy can cover fires, lightning, theft, wind/hail damage, and more. It can also cover additional living expenses after a covered loss, as well as injuries that occur to others on your property and even lawsuits filed against you.
Mid-Columbia Insurance – Your Trusted Insurance Broker
Give our insurance professionals a call today at (509)783-5600
or click "Get a Quote" to request a quote on your insurance. At Mid-Columbia Insurance, our goal is to get you the coverage you want at a price you can afford!